Dum Aloo
Aloo has become the new chicken for all vegetarians. While there are a lot of chicken variants, Aloo surpassed the chicken and it has more toothsome dishes than Chicken, and Dum Aloo stands number one.
Aloo Gobhi, Aloo Matar, Aloo Jeera, Aloo Tamatar, Aloo Tikki, Aloo Methi, Aloo Baingan, Aloo Palak, and the much more pleasing to palate recipes we can make using Aloo.
One such recipe is Dum aloo and one cannot resist eating it. This recipe took birth in Kashrim and is popularly known as Kashmiri Pandit cuisine aka Kashmiri Shahi Aloo Dum.
This recipe is made available to all of us by Punjabi dhabas from Kashmir to Kanyakumari along with Punjab popular bread like Makki ki Roti, Butter Naan, Lachha Paratha, Kulchas, Missi Roti, whole wheat naan, Nawabi Naan, and the wholesome list goes on.
Aloo has become an integral part of Indian recipes and is used in almost every dish right from traditional recipes to fusion curries.
Why are we Indians obsessed with Aloo? Yes, we are obsessed with Aloo because of its health benefits.
It is high in nutrients, low in calories, good for digestion, helps in developing immunity, and is good for skin and hair.
Please note over consumption of aloo may impact weight gain. Of course, It's not only with Aloo but with everything we consume daily.
Unlike other recipes, Dum Aloo is cooked with rich spices, flavorful masalas, and Indian herb toppings. 
The thick gravy is the beauty of this recipe which is made with sauteed onions, tomatoes, garlic, red chilies, hung curd, and raw spices along with boiled and deep-fried aloos.
People prefer baby (small) potatoes to cook Dum Aloo against overgrown (big) potatoes which are first soft-boiled and then deep-fried. Then it will be mixed with cooked gravy topped with herbs like Kasuri Methi (Dryfii), coriander, and mint leaves.
Each bite of Dum Aloo will give you a crunchy outside and soft inside experience and of course, you will be lost yourself with the finger-licking taste of shahi gravy.
We prepared Dum Aloo with our culinary experience and we hope you all will enjoy the taste of it. Please watch the video below for detailed step-by-step instructions.
I hope you liked reading this article. You may also like our other recipes on our blog.
Please Click Here to read more.
Subscribe to our YouTube Channel for more tempting recipes.
How to make Kashmiri Shahi Dum Aloo with step-by-step photos:
1. Take 500 grams of baby potatoes to the pressure cooker
2. Add 1/2 tablespoon of salt
3. Cover and pressure cook for 1 whistle
4. Once cooked, peel off the skin from the potatoes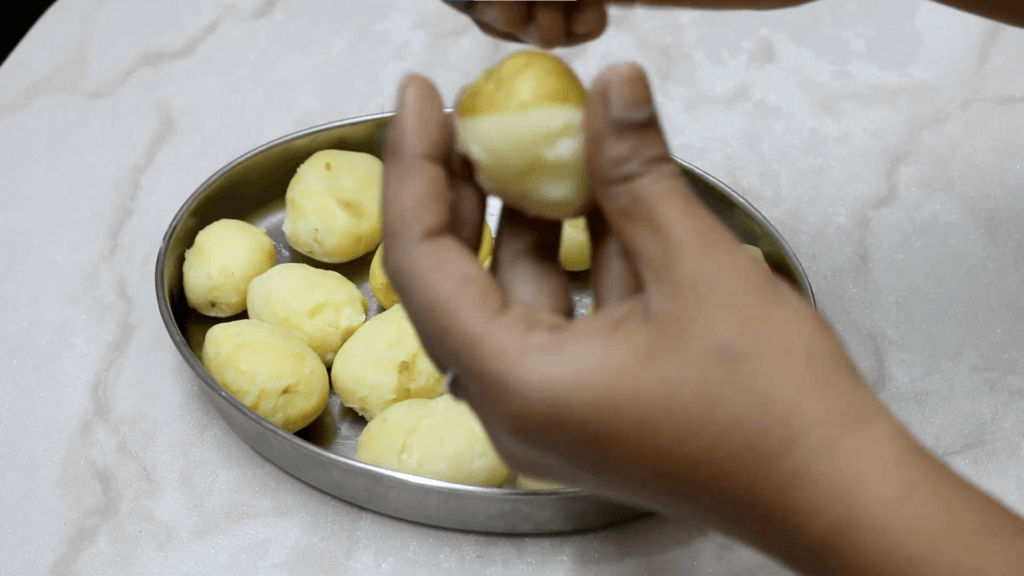 5. Make holes all over the potato all over using the fork
6. Deep fry the potatoes until golden brown and cooked inside and keep them aside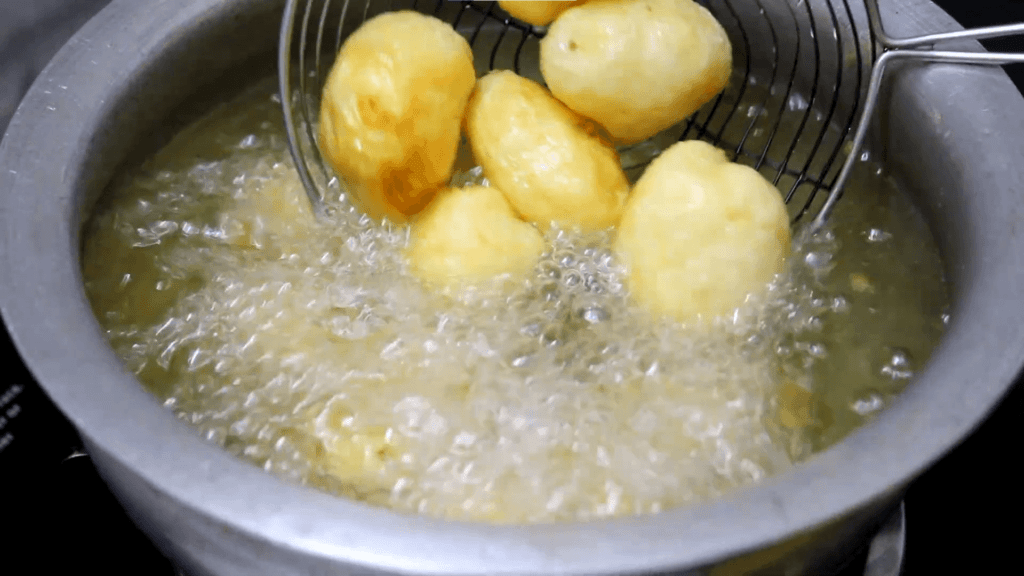 7. Add 3 tablespoons of oil to the kadai
8. Add some raw spices
9. Add 1 cup of sliced onions
10. Add salt 1/2 tablespoon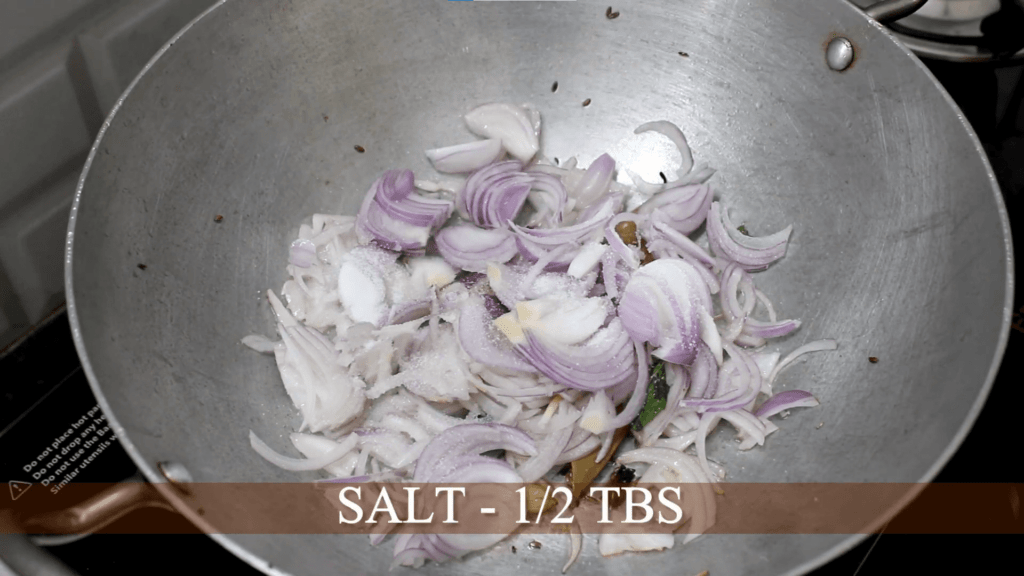 11. Add 1 cup of diced tomatoes
12. Add some diced ginger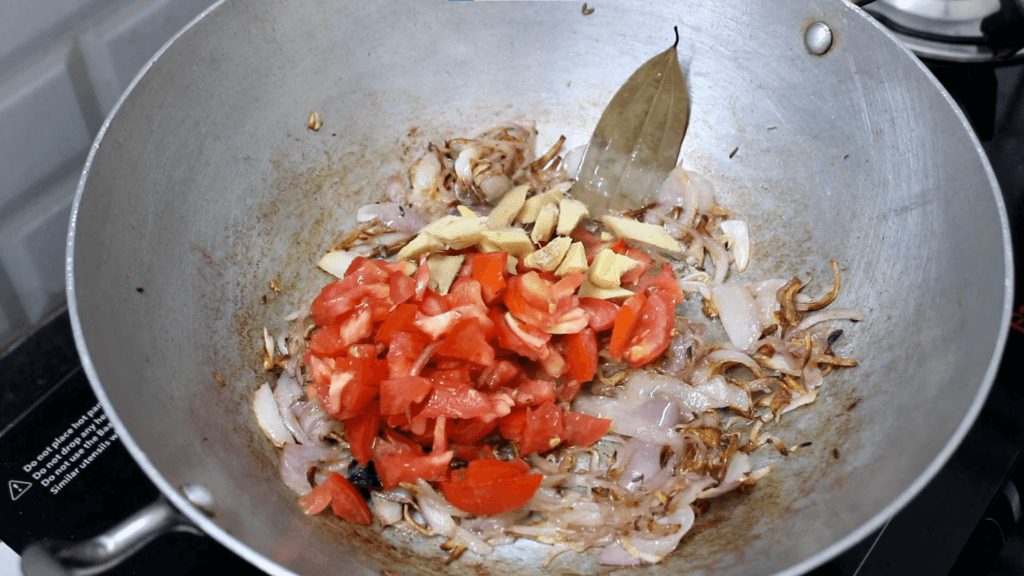 13. Add a few garlic cloves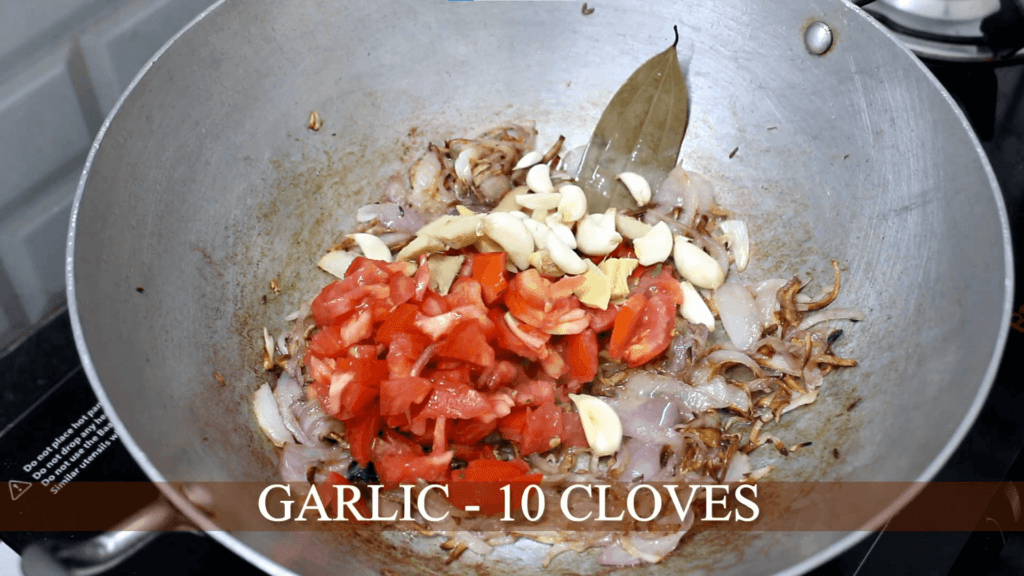 14. Add 2 soaked dry chilies
15. Cook them and transfer them to a blender
16. Blend it to a fine paste and keep it aside
17. Add 3 tablespoons of oil to the same kadai
18. Add Jeera 1 tablespoon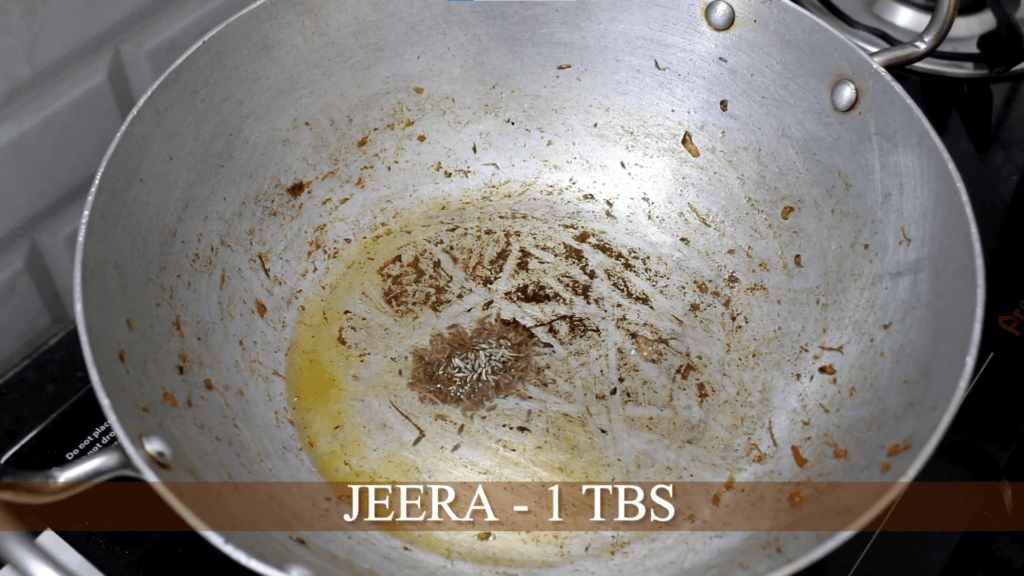 19. Add a few slit green chilies
20. Add 1/2 tablespoon of turmeric
21. Add the blended masala 
22. Add 1 tablespoon of red chili powder
23. Add 2 tablespoons of coriander powder 
24. Add 1/2 tablespoon of garam masala powder
25. Add 1 tablespoon of salt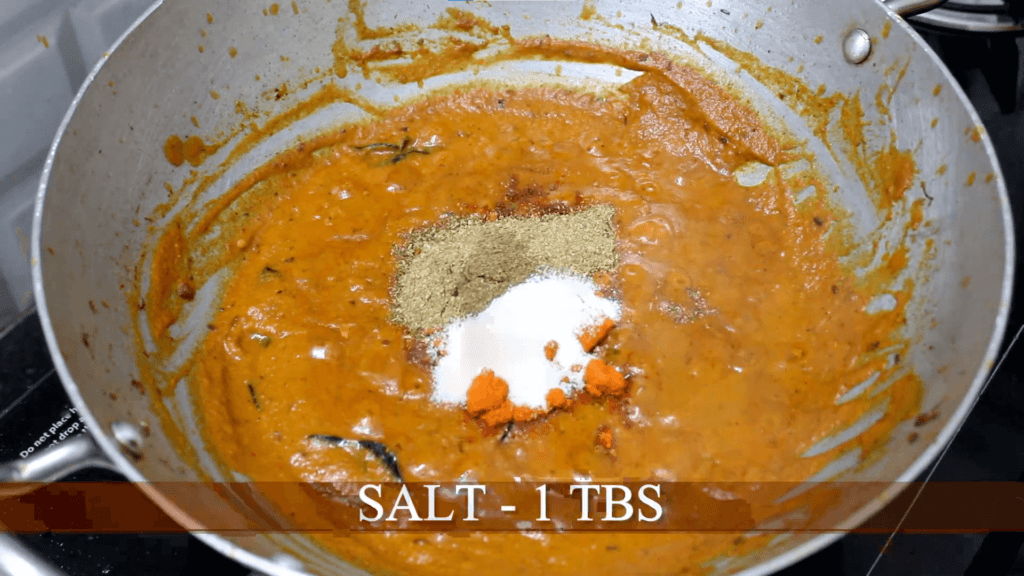 26. Add 1 cup of curd
27. Mix and cook on low flame for 5 mins
28. Add the boiled and deep-fried potatoes
29. Add mint and coriander leaves
30. Cook until oil tops the curry
31. Crush and add the kasuri methi
32. Mix and cook for some time and your Dum Aloo is ready to serve
Kashmiri Shahi Dum Aloo
Kashmiri Shahi Dum Aloo
Kashmiri Shahi Dum Aloo
Mint and Coriander Leaves
Video
Step by Step making process
Kashmiri Shahi Dum Aloo