How to make Tomato Rasam Without Dal in Less than 10 Minutes

Tomato Rasam without Dal is a must-try recipe for a comforting and easy-to-digest dinner recipe.
Tomato Rasam is known for its punchy taste when sipped and is a pleasure to stomach when consumed. The sweet and sour taste of Tomatoes and the tangy taste of tamarind make Punch magic and help the human body in many ways.
This South Indian Rasam has a considerable fan base in India and worldwide. I saw a few videos on YouTube where foreigners are making this recipe.
Cumin, Mustard, Fenugreek seeds, garlic cloves, curry leaves, and Green Chilies are roasted to blast in hot oil and then added to juiced extracted from tomatoes, and tamarind is a treat to the palette when consumed with hot white/plain rice.
Tomato Rasam is a famous South Indian Recipe that originated in Tamil Nadu. It is also called "charu" in Telangana and Andhra and "Saaru" in Karnataka. Tomato Rasam is a must recipe for every afternoon meal cooked at home or ordered from hotels.
It can be served to all age groups and helps older people with fast digestion without stressing the digestive system. It is also suited to kids by adding it t solids like steamed rice, raagi, and plain chapati when consumed.
Recipe for Tomato Rasam:
Cut open two tomatoes and boil in water and some tamarind by adding a pinch of turmeric and one tablespoon of salt.
Once tomatoes and tamarind are correctly cooked. Store the water in which the tomato and tamarind boiled. Peel off the tomato's skin and make a puree by firmly crushing it with your hands.
Add the puree to the stored boiled water and keep it aside.
Make a fine rasam powder by hand, crushing the cumin, coriander, and black peppercorn in a hand grinder, and keep it aside. Or you can add store-bought rasam powder.
Add three tablespoons of oil to the new pan for tadka and add cumin seeds, mustard seeds, fenugreek seeds, a few garlic cloves, curry leaves, green chilies (you can also add dried red chili based on your preference), and a dash of turmeric.
Saute them on a high flame until all the spices turn golden brown.
Add the crackling tadka to the tomato and tamarind puree in boiled water.
Add the crushed powder to the tadka and mix well, and your Tomato Rasam/Tomato Saaru/Tomato Charu is ready to serve.
This Instant Tomato Rassam recipe is made in under 10 minutes and goes with every curry, and you can also serve it as a stand-alone dish.
A cup of hot tomato rasam will help fight the cold due to bad weather and act as an appetizer before the food.
Rich in antioxidants, Good for digestion, Boosts immunity, Lowers cholesterol, and helps in weight loss are the expected health benefits of Tomato Rasam.
The other popular recipe, "Rasam without Tomato," is Goddu Saaru in Telugu, prepared only with Tamarind pulp. It has its benefits and taste.
Please watch the video below for a detailed step-by-step guide/instructions.
I hope you liked reading this article. You may also like our other recipes on our blog. Please Click Here to read more.
Also, subscribe to our YouTube Channel for more tempting recipes.
How to make Tomato Rasam Without Dal Recipe with step-by-step photos:
1. Slit and add 2 tomatoes to the pan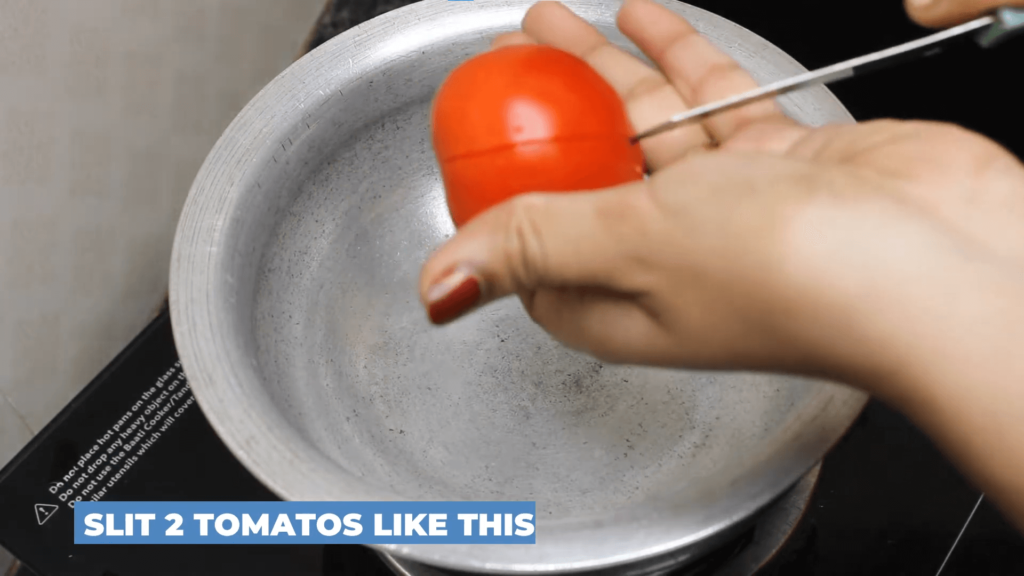 2. Add some tamarind to it
3. Add water
4. Add a pinch of turmeric powder
5. Add 1 tablespoon of salt
6. Mix and cook on high flame until it starts to boil
7. Once boiled, transfer separate the water and cooked tomatoes and peel off the skin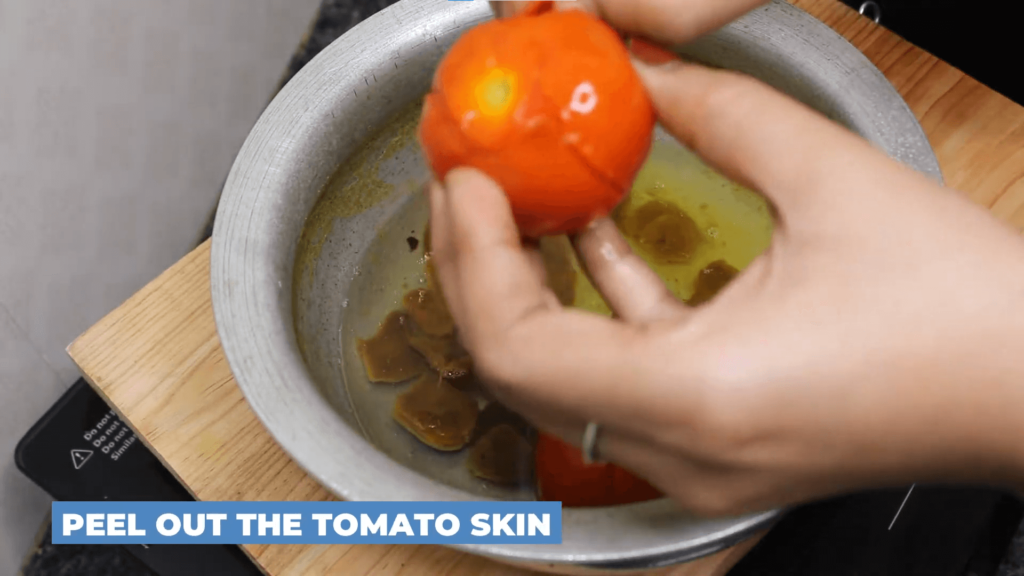 8. Gently crush tomatoes and tamarind to pulp out 
9. Strain and pulp out the tomato and tamarind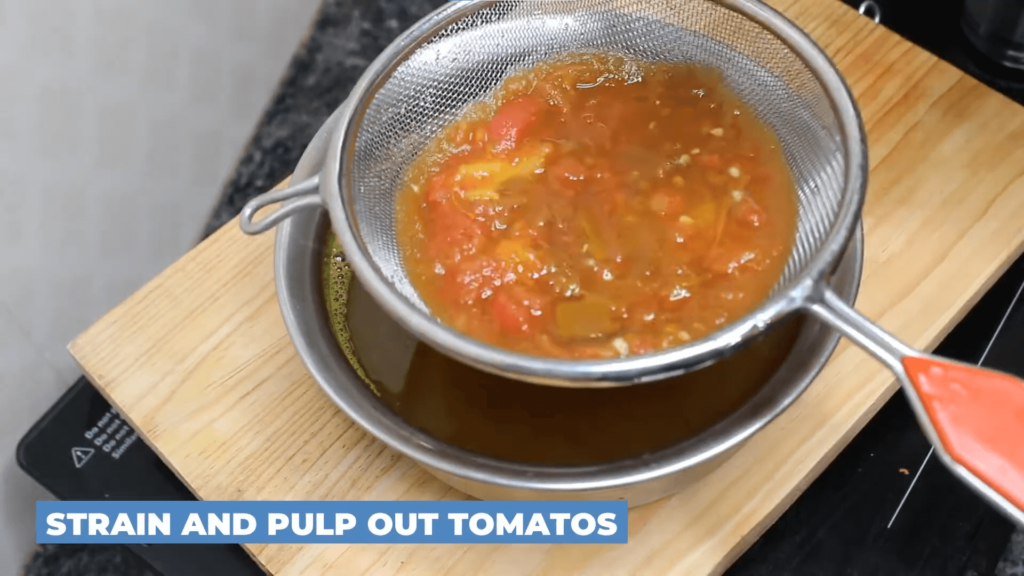 10. Keep the rasam water aside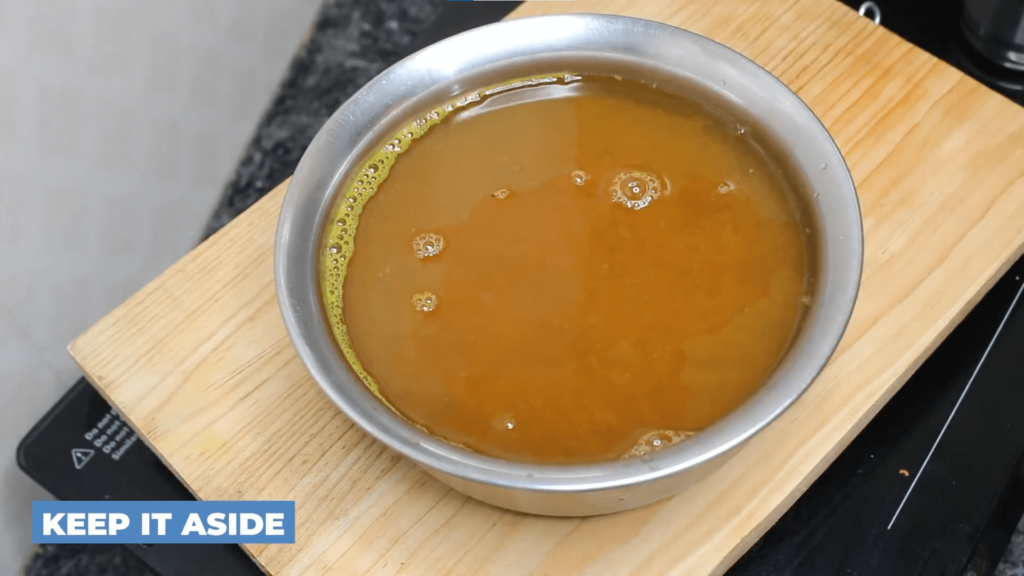 11. Add 1 tablespoon of cumin seeds to a hand grinder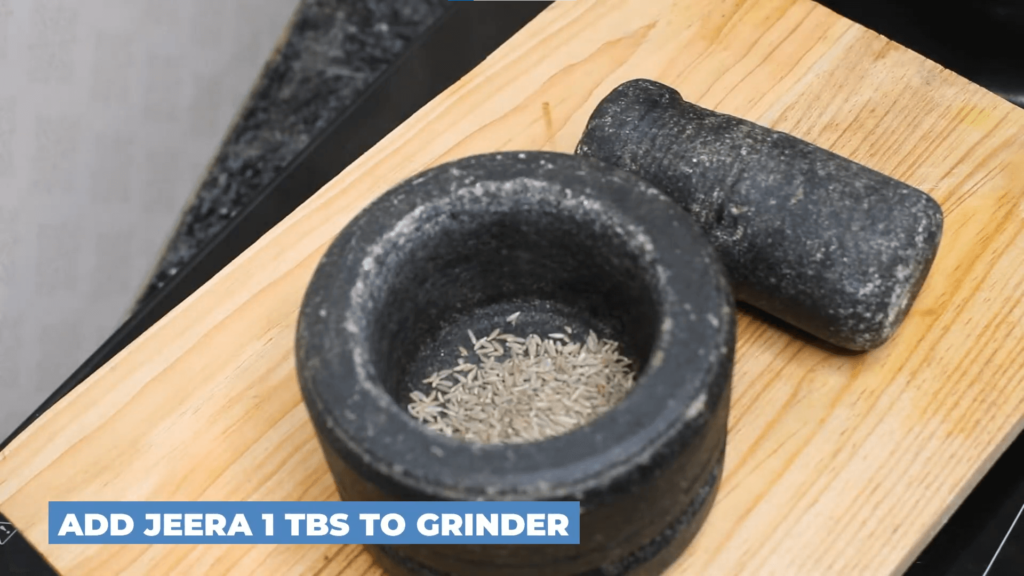 12. Add 1 tablespoon of coriander seeds
13. Add 1 tablespoon of black peppercorns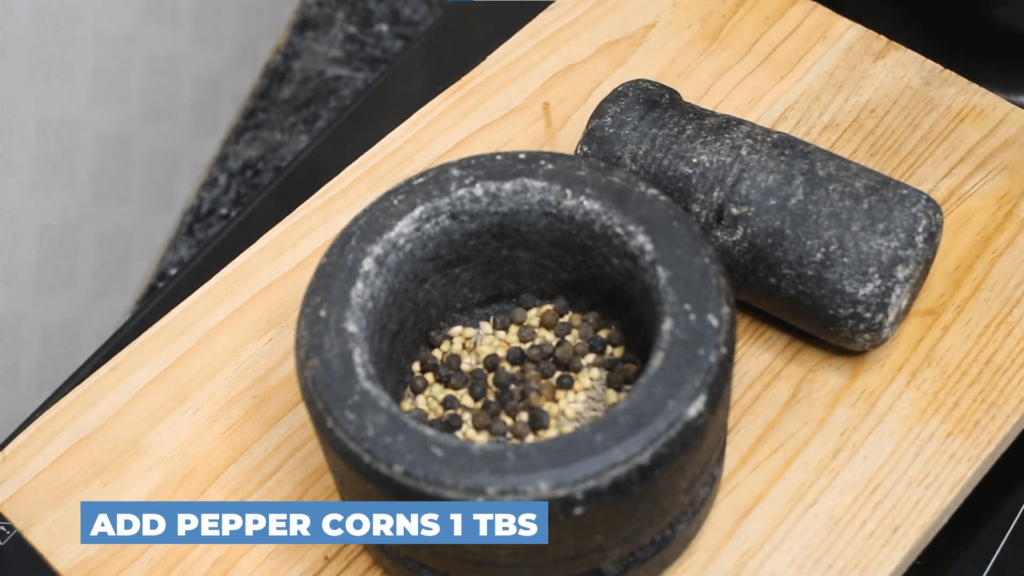 14. Crush it into a fine powder and keep it aside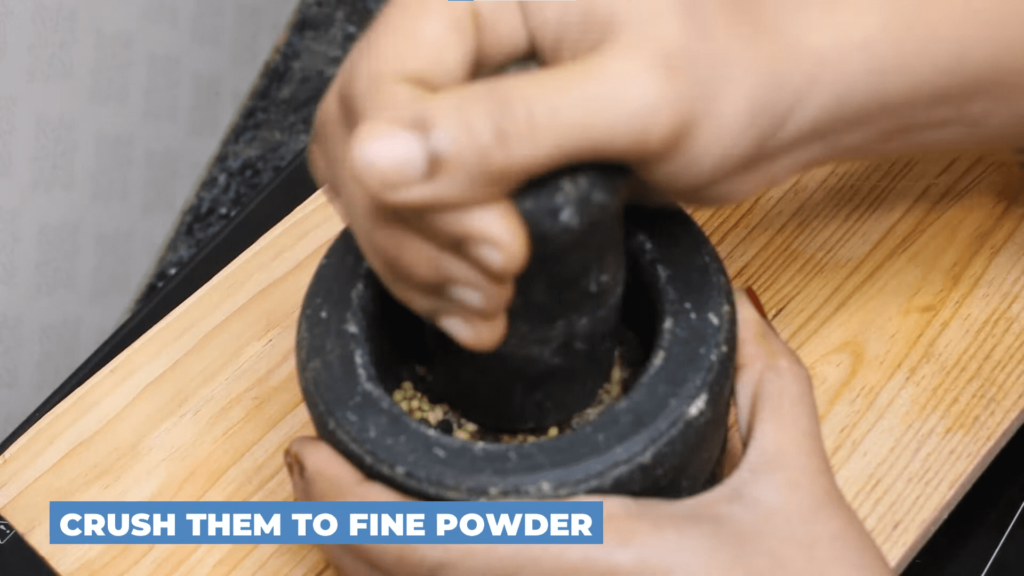 15. Add 3 tablespoons of oil to the new pan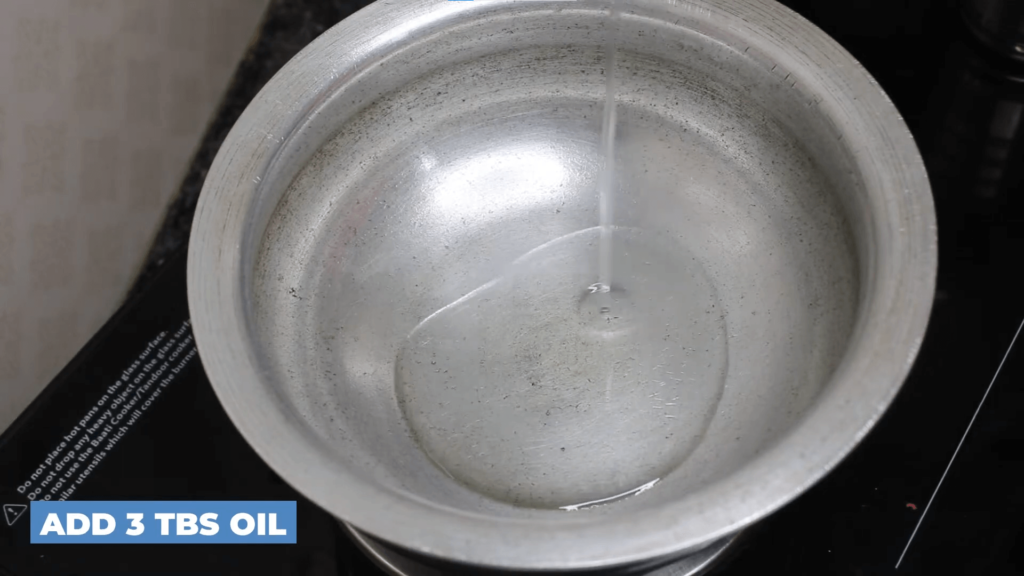 16. Add 1 tablespoon of cumin seeds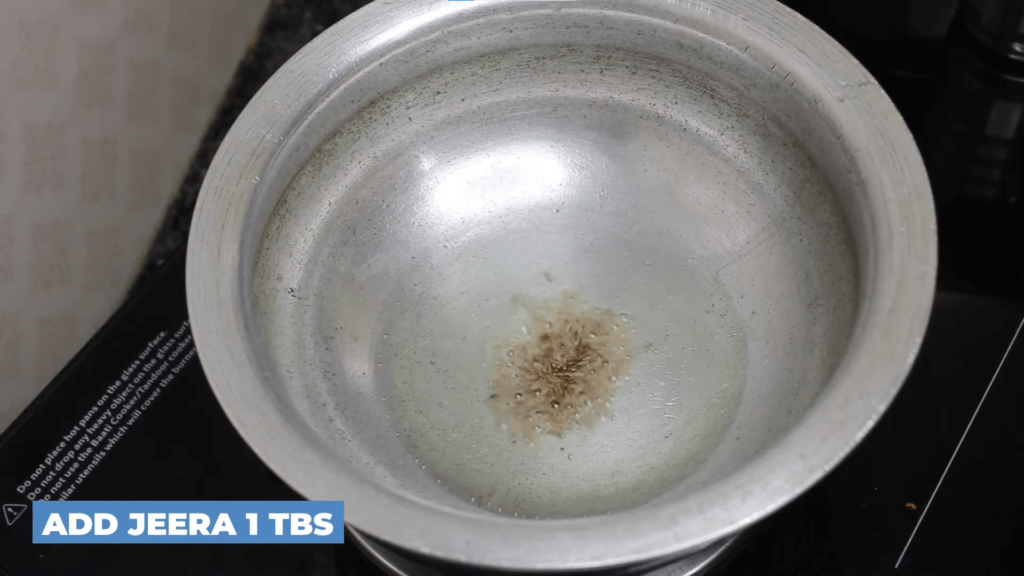 17. Add 1 tablespoon of mustard seeds
18. Add a few crushed garlic cloves
19. Add a few curry leaves
20. Add a few slit green chilies
21. Add 1/2 teaspoon of turmeric powder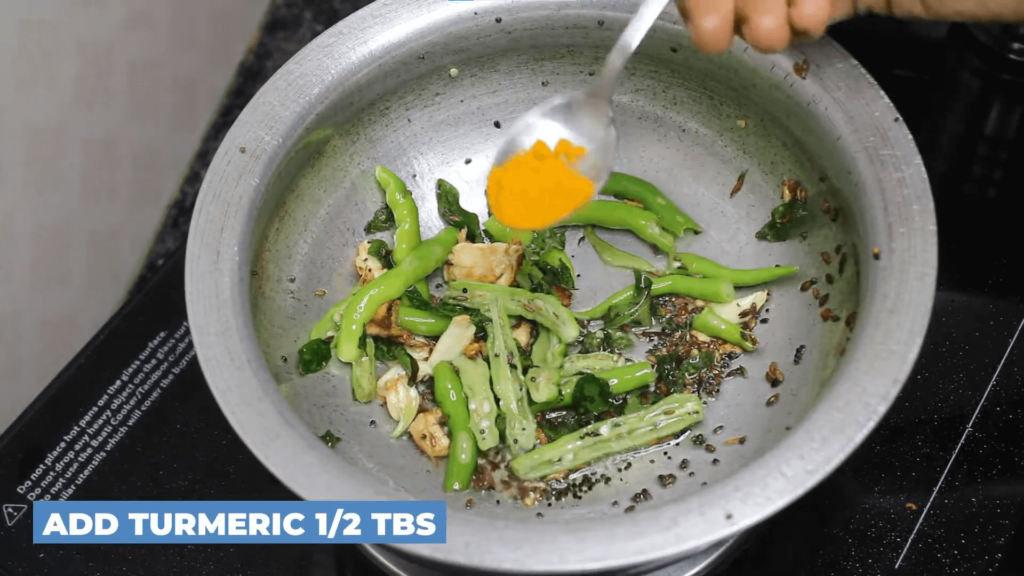 22. Mix well and add the rasam to the tadka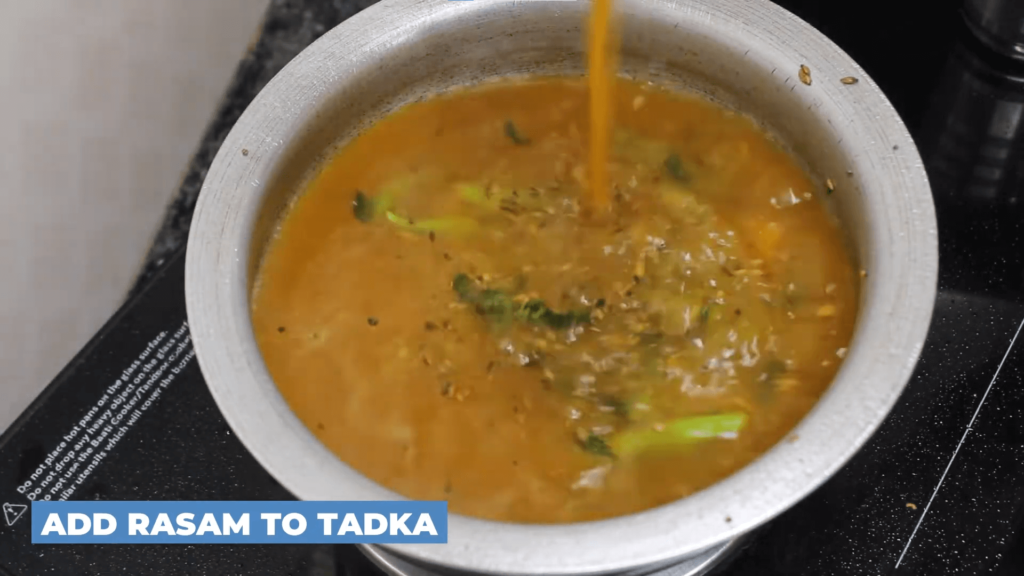 23. Add the crushed rasam powder
24. Add 1 tablespoon of salt
25. Add 1 tablespoon of red chili powder
26. Add some fresh coriander leaves
27. Mix well and cook on high flame until oil tops the rasam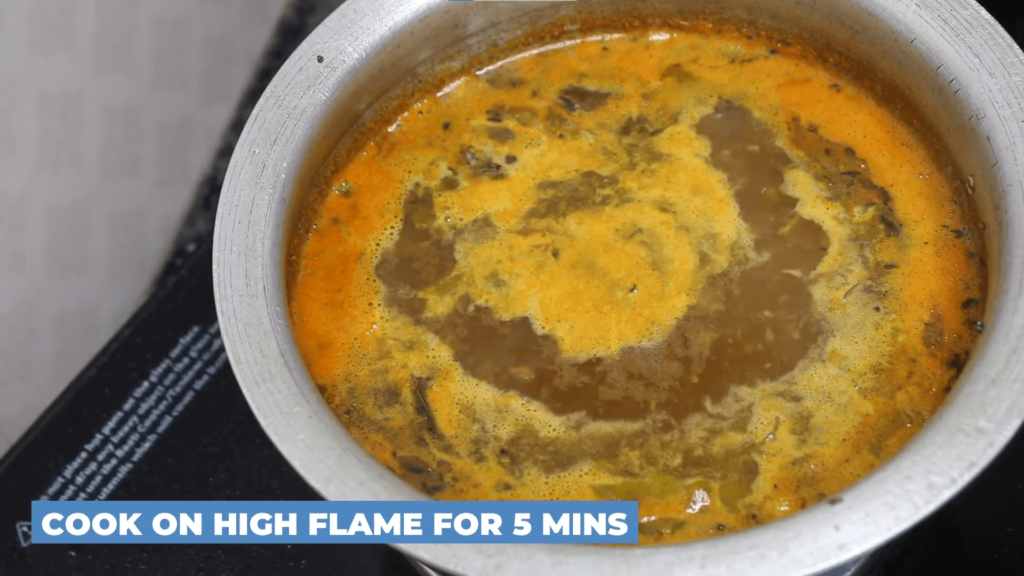 28. Authentic Tomato Rasam is ready to serve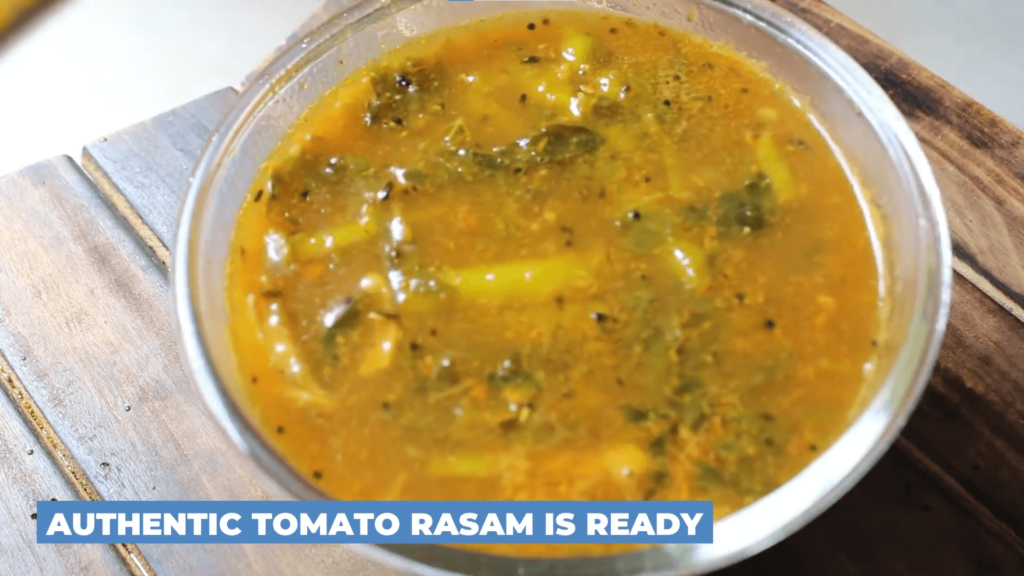 Tomato Rasam Without Dal
Tomato Rasam Without Dal
Video
Step by Step making process
Tomato Rasam Without Dal