Sabudana Payasam
Sabudana Payasam is also known as Sago Kheer in Hindi and Sago in English. This is a very popular sweet recipe in Indian cuisine and is prepared for almost all festivals. This recipe is also called Navratri sweet as it is cooked all 9 days to offer to Goddess Durga.
The silky and creamy textured payasam is made using Sabudana which is soaked, boiled, and cooked with other ingredients and garnished with nuts and raisins.
Sabudana is a fasting dish(vrat recipe). This is consumed by people who are on fast for more than 12 hours. Sabudana is a rich source of carbohydrates which helps with the energy of the body while fasting. This also helps in controlling the loose motions and also acts as a coolant to the body.
It is trendy during religious festivals and special occasions like weddings and birthdays. The dish can also be served as a sweet treat after meals or as a midday snack.
This recipe is called by different names in different places like Javvarisi Payasam in Tamilnadu, Saggubiyyam Payasam in Andhra and Telangana, Sabudana Kheer in Maharastra and Uttar Pradesh, sabakki paysa in Karnataka, Sago Payasam in general called across.
Sabudana payasam is a simple and easy-to-cook recipe. It can be made in minutes and it tastes excellent with Poori. Poori and Kheer are the most served combinations at different homes and places. And a few places Kheer is consumed separately as a sweet dish after a good meal.
You can make Sabudana Payasam using Sugar and Jaggery. We have used Sugar to prepare this recipe and will show you how to make it with step-by-step instructions both in the form of photos and video.
Cooking Steps:
Soak the Sabudana for a minimum of 1 hour.
Add 2 cups of water to the new pan and bring it to a boil.
Add the soaked sabudana to boiling water and cook on low flame until Sabudana becomes soft or plum.
In the meantime, add tender coconut pieces, almonds, cashews, and deseeded dates to the grinder. Add some milk and blend it to a fine paste.
Add 1 cup of sugar to the Sabudana which is on low flame.
Add 1 cup of milk.
Add the blended paste to the sabudana, mix well, and cook until the sabudana becomes a thick consistency.
Deep fry Almonds, Cashews, and Raisins in a pan by adding 4 tablespoons of ghee.
Add the roasted dry fruits to the payasam.
Yummy and Tasty Sabudana payasam is ready to serve. You can serve it hot or cold by placing it in the freezer for some time.
Pro Tip:
Sabudana should be soaked for a minimum of 3 hours for better results.
Use Pure Ghee for a better taste to roast the dry fruits.
Please watch the video below for detailed step-by-step instructions.
Hope you liked reading this article. You may also like our other recipes on our blog.
Please Click Here to read more.
Subscribe to our YouTube Channel for more tempting recipes.
How to make Masala Aloo Paneer with step-by-step photos:
1. Take 1 cup of Sabudana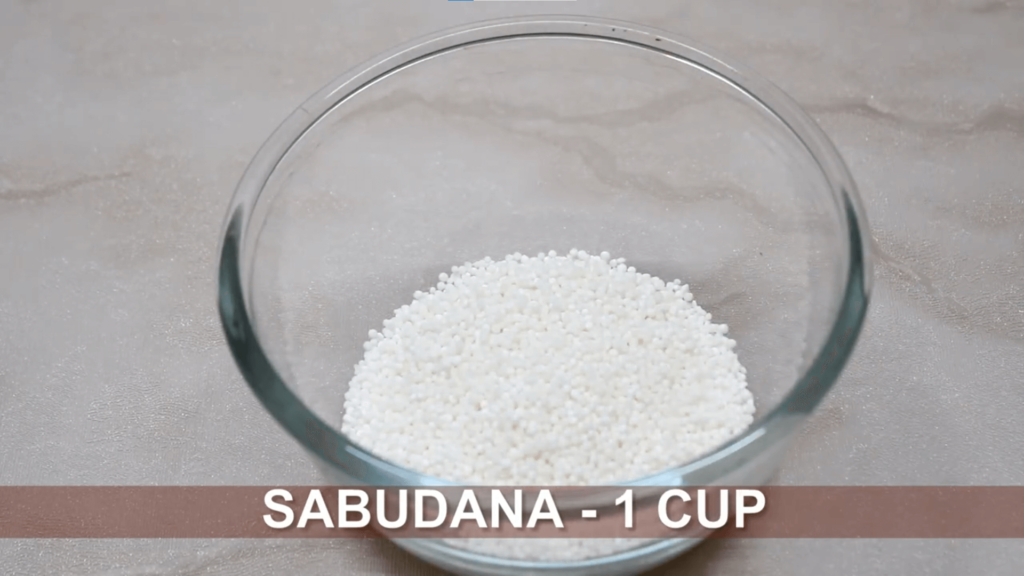 2. Add water and soak it for 30 mins
3. Add 2 cups of water to a new pan and bring to a boil
4. Add soaked sabudana to boiling water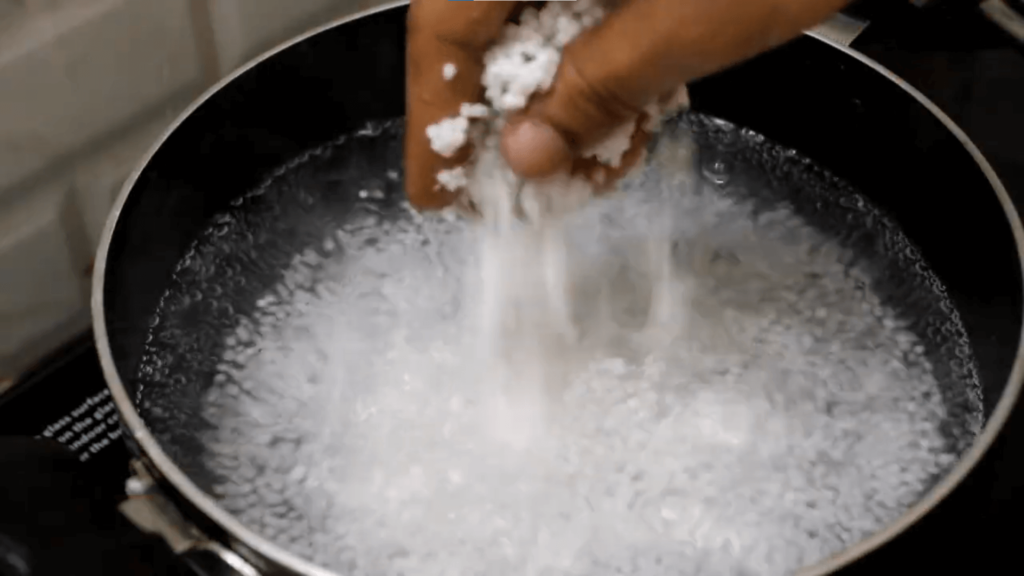 5. Mix and cook on low flame until sabudana becomes soft and plum
6. Add Tender Coconut pieces to the grinder
7. Add a few Almonds and Cashews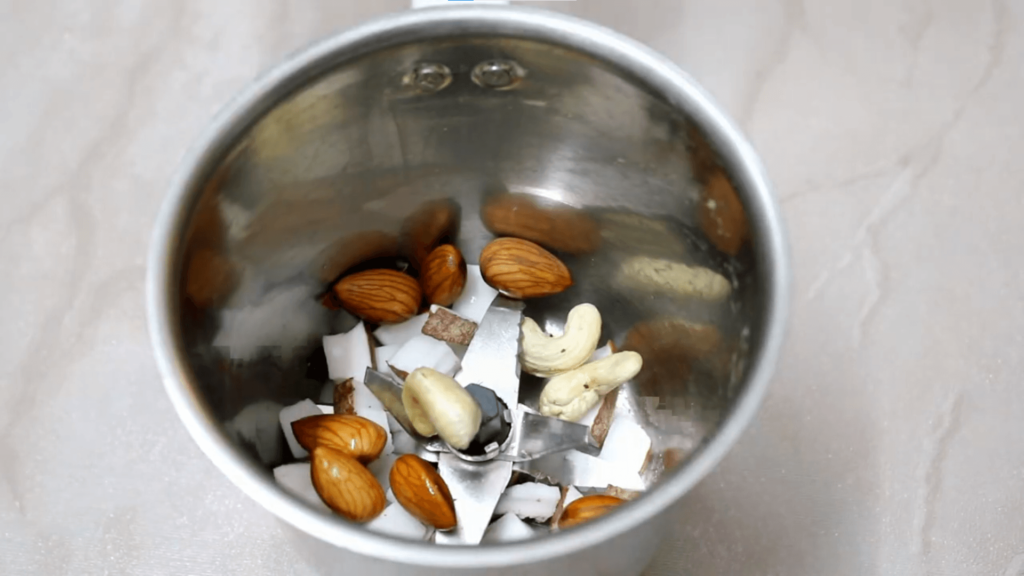 8. Add 2 deseeded dates
9. Add 1 cup of milk and blend it to a fine paste like this and keep it aside
10. Add 1 cup of sugar to sabudana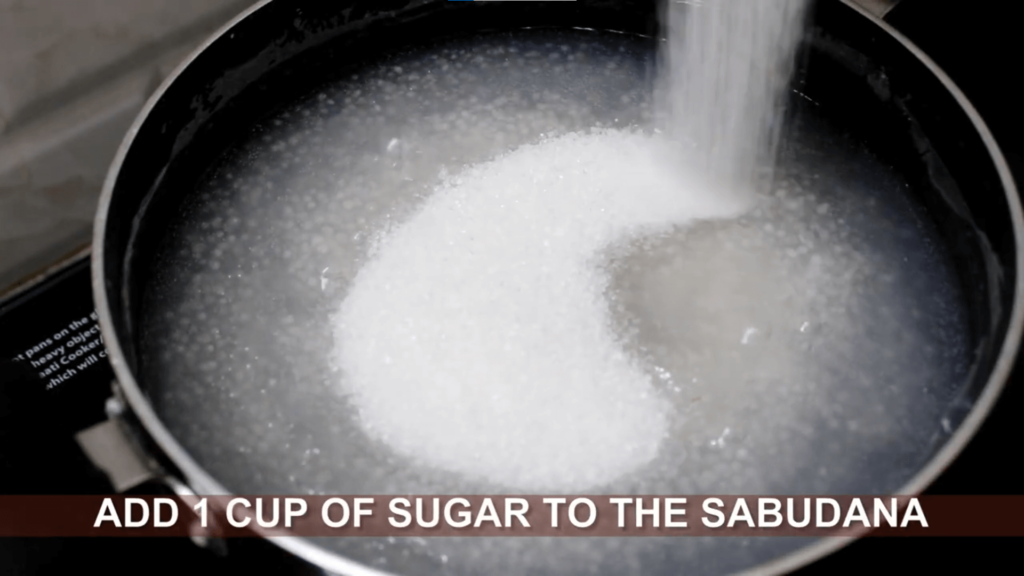 11. Add the blended paste
12. Mix well and cook on low flame
13. Add 1 cup of milk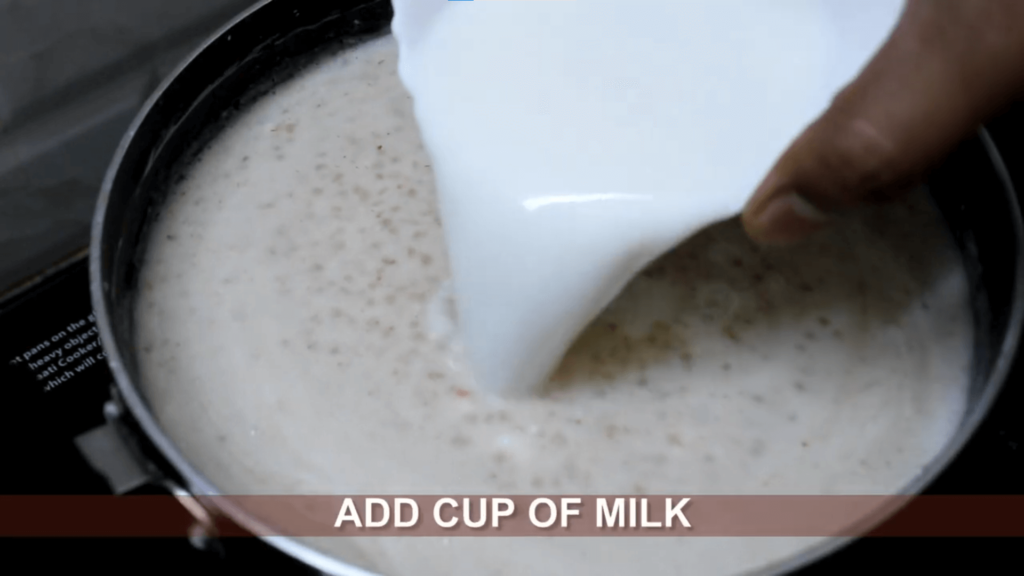 14. Add a pinch of cardamom powder
15. Deep fry Almonds, cashews, and raisins in 1 tablespoon of pure ghee and add it to Sabudana
16. Yummy, Tasty, Healthy Indian Dessert is ready to serve