Crab Curry
Here comes the Spicy and Heavenly recipe – Authentic Crab Curry.
This is not an easy-peasy recipe one can cook like other non-veg recipes where one can dump spices, marinate and cook with high or low flame. One should have good patience, passion, and most importantly the love to share it with others.
I still remember, my grandmother used to pack boxes of this Crab curry and share it with neighbors of my colony as they didn't know how to clean and cook a crab. Sometimes they buy the crabs and give them to my grandmother who knows how to properly clean and cook.
Very few people know the traditional way of cooking crab the Indian way. People just drop the idea of cooking crab just because they do not know how to properly clean the crabs. This video is for those who want to learn how to clean and cook. In this video we will show you the traditional way of cleaning crabs and how to utilize each part of the crab without wasting a lot.
We have hand-grounded the spices just to give the authentic taste of rollers and different combinations of spices.
The hot spices and tempered crabs will go well with plain rice, Bargara rice, chapati, and tandoor roti. You will be spoiling the taste of the curry if you intend to eat with a spoon or fork, it is a finger-licking dish and should be eaten with hands.
Once you figure out the way of cooking it the way we have shown in the video, I am sure you will have it every time.
I hope you liked reading this article. You may like our other recipes on our blog.
Please Click Here to read more.
Please subscribe to our YouTube Channel for more authentic recipes.
How to make Crab Curry with step-by-step photos:
Break the crabs into 2 pieces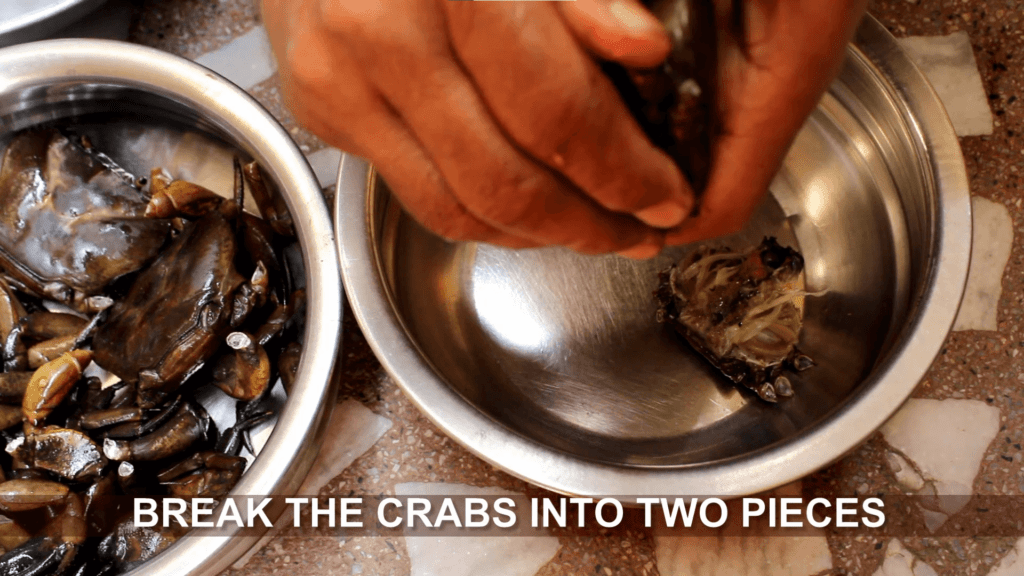 Clean the claws
Clean the legs
Remove the fat and keep it aside
Hand-ground the crab legs
Add water while grinding to extract juice from it and keep it aside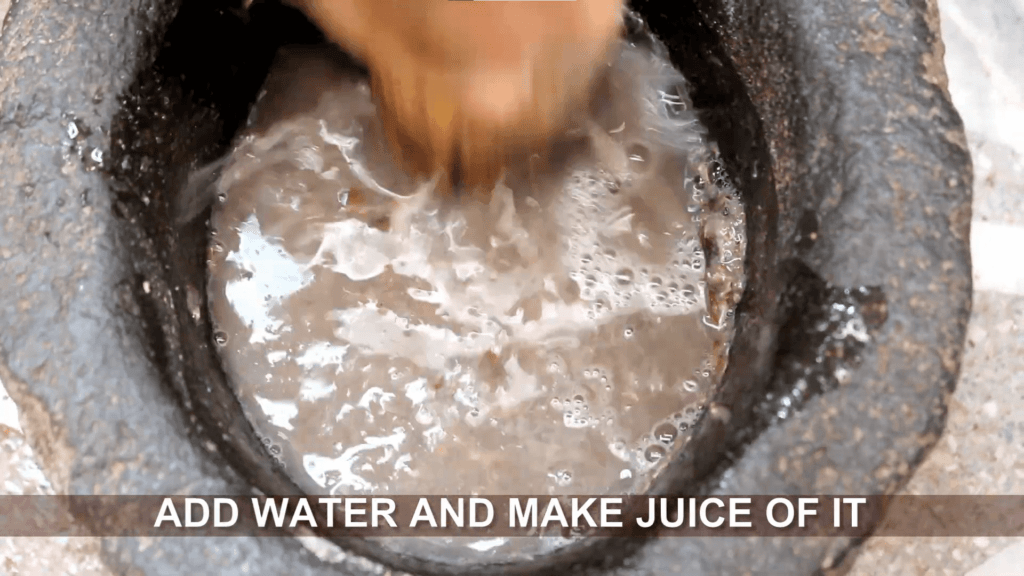 Add 1/2 cup of oil to the vessel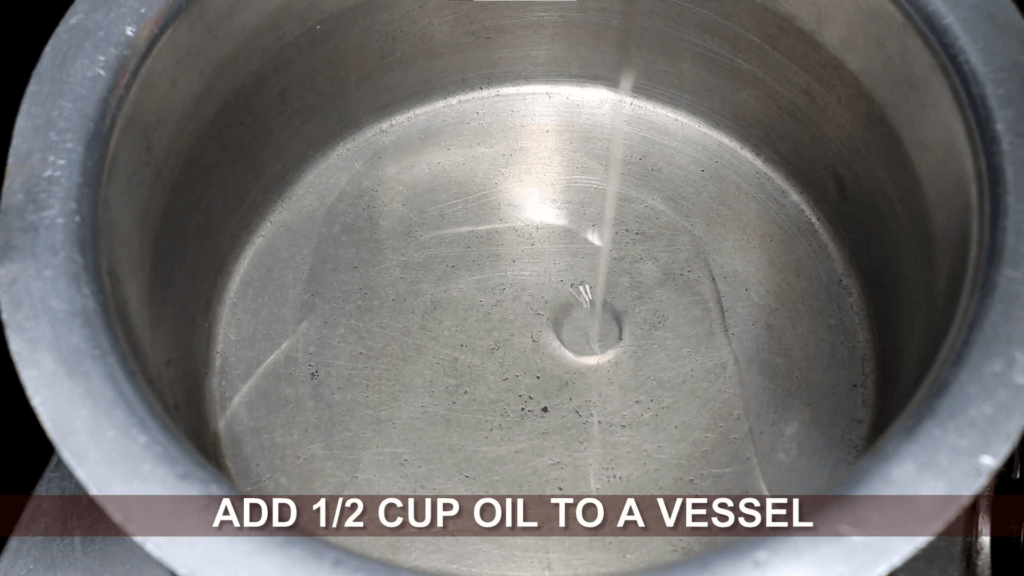 Nicely sliced onions about 1/2 cup
Add coriander and mint leaves and mix well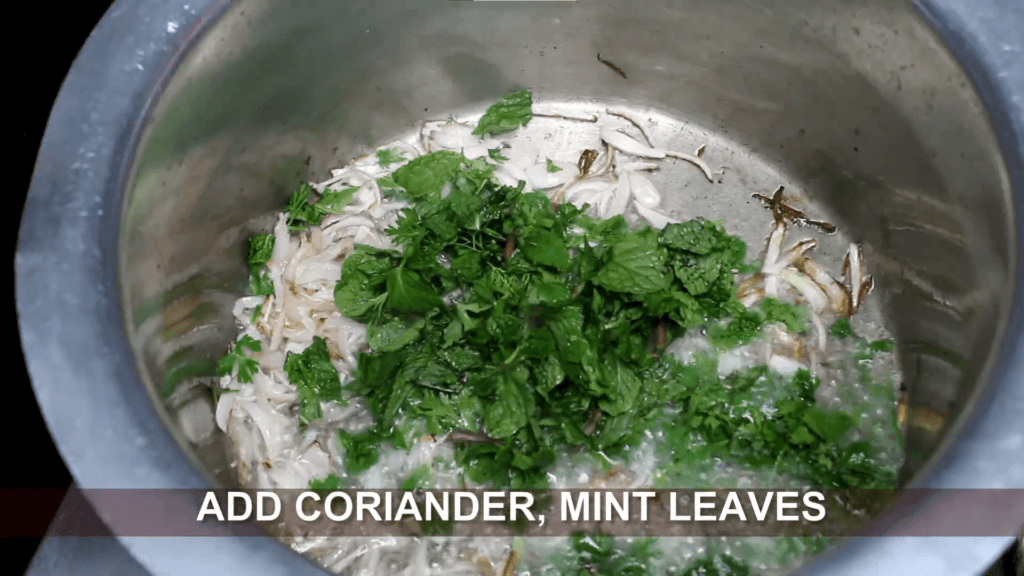 Mix well by adding a few slit green chilies
Add 1 tbsp of turmeric powder and mix well
After mixing well and slowly cooked, add the lower parts and claws
Also, add the crab fat to it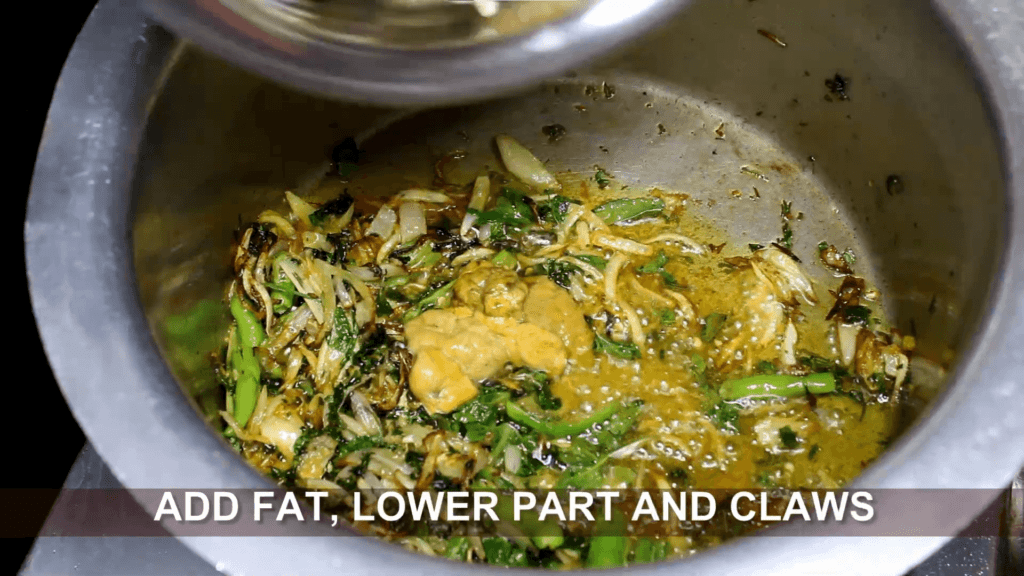 Red Chili Powder – 2 tbsp
Salt – 1 and 1/2 tbsp
Dry Coconut Powder – 2 tbsp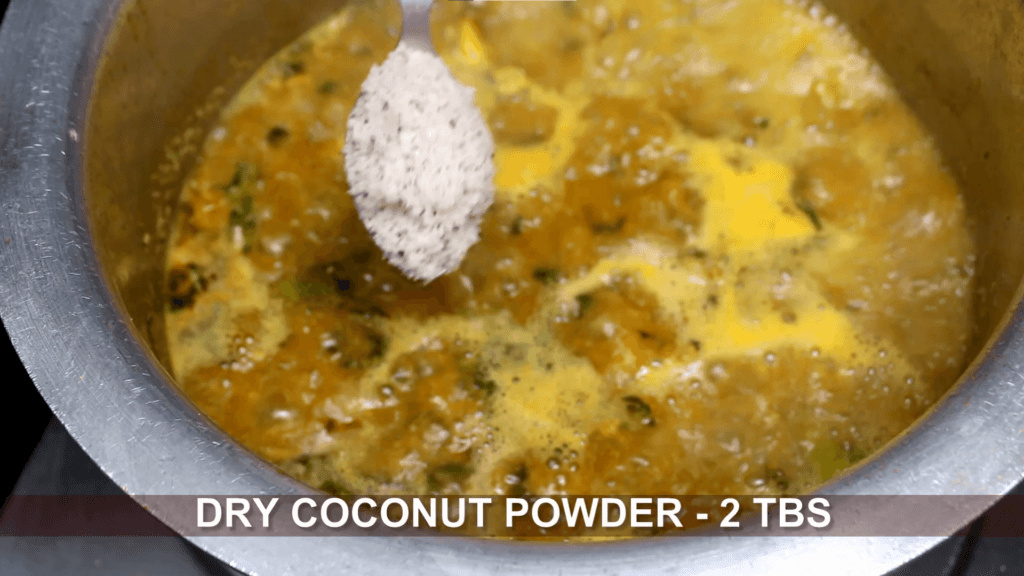 Dry Ginger Powder – 2 tbs
Crushed Black Pepper Corn – 2 tbsp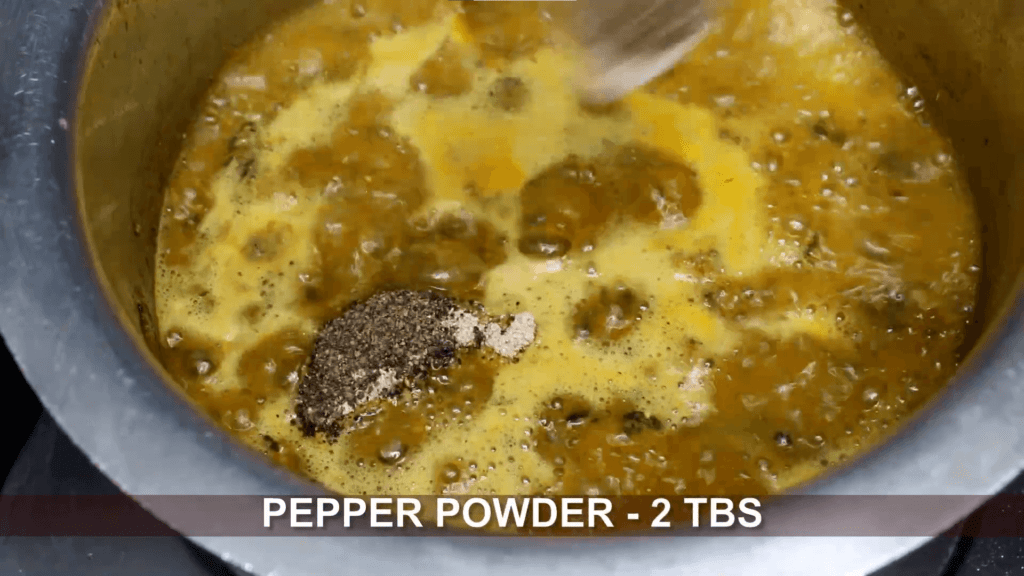 Coarsely crushed garam masala – 1 tbsp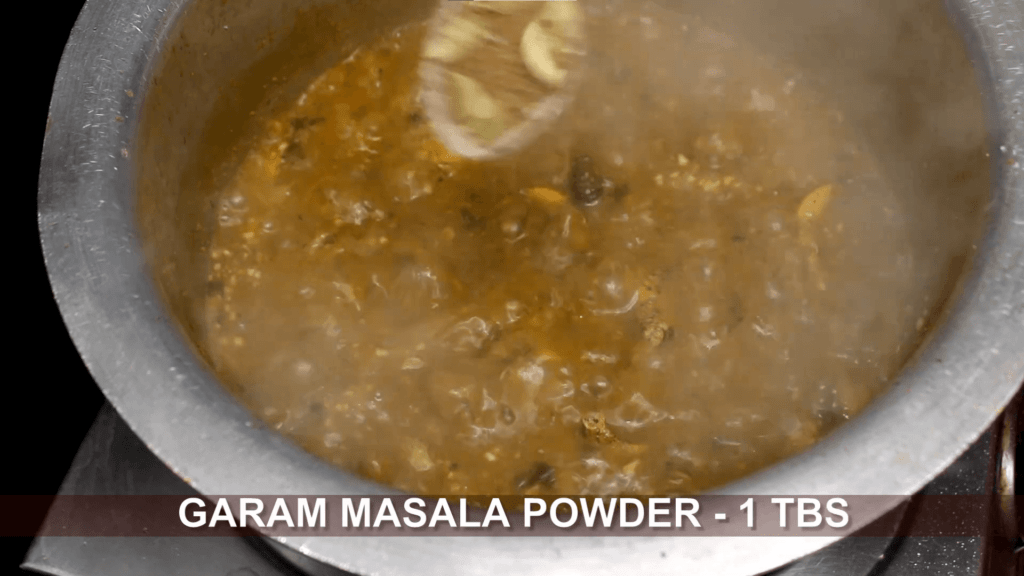 Filter and add the extracted crab legs juice
Cover and cook on high flame for 5 mins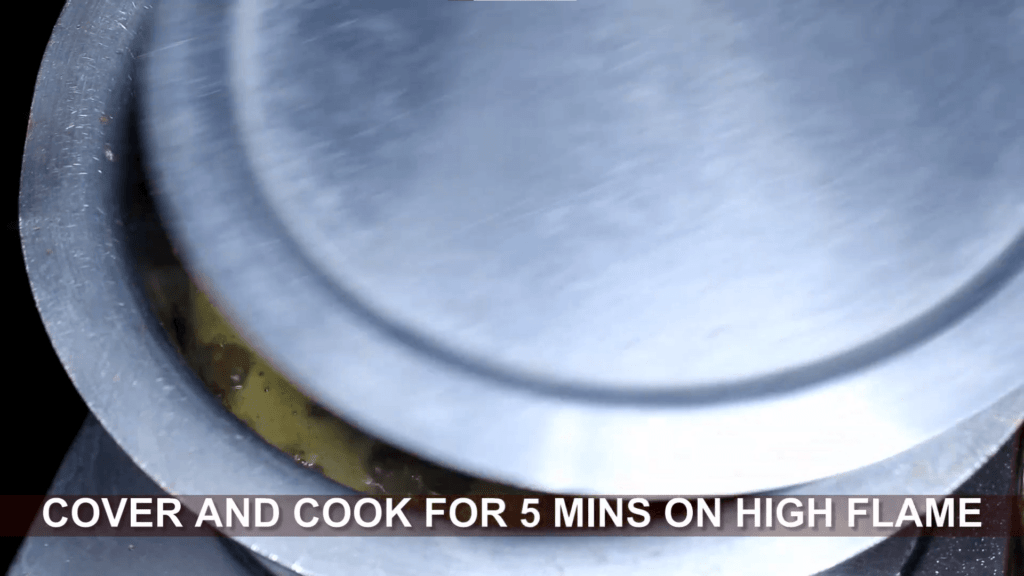 Switch off the flame once you see the oil topped on the curry. Authentic Crab Curry is ready to serve
Authentic Crab Curry
Authentic Crab Curry
Video
Detailed Step by Step video
Authentic Crab Curry