How to make White Sauce Pasta at home in less than 20 mins
White Sauce is easy to prepare with the help of milk, butter, and all-purpose flour (maida). Please follow the step-by-step process of cooking as shown in the video below.
The good thing about pasta is you can add your favorite veggies to it. Just stir fry any vegetable and garnish it on top of the pasta. This goes well for breakfast, a light evening snack, or dinner.
We have used Ghee (clarified butter) to saute Onions, Carrots, Capsicum, and Sweet Corn. As a result, the base got Indian tadka touch and then added Oregano, Red Chili Flakes, and Black Pepper Powder. These spices got an Italian taste. The end result with the combination of Indian tadka and Italian herbs mixed and cooked with Pasta is just amazing. 
Here comes our new recipe – the silky smooth, creamy, juicy White Sauce Pasta, which is also called Bechamel sauce Pasta in Italy.
This dish connects its roots in Italy. Given its taste and the process of making it, Indians have adopted and tweaked its savor with various combinations.
Pasta is cooked with different sauces Pesto Sauce, Tomato Sauce, Mushroom Sauce, and Bolognese Sauce, and the most famous and heart-winning sauce is White (Bechamel) Sauce.
Pasta is a serving hot recipe. It tastes good the next minute it is cooked or pre-heat if packed for lunch or as a snack.
Just imagine a Hot Sauce, Creamy Cheese, Soft Cooked Pasta, and Crunchy Vegetables going into your mouth as one serving. Awesome right? Share your Pasta experience with us in the comments below. 
I hope you liked reading this article. You may like our other recipes on our blog.
Please Click Here to read more. 
Please subscribe to our YouTube Channel for more tempting recipes.
How to make White Sauce Pasta with step-by-step photos:
1. Add 1 cup of pasta and cook with 1 tbs of oil and salt
2. Sprinkle 1 tbsp of salt and pepper on cooked pasta and keep it aside
3. Deep fry diced ginger and onions in 2 tbsp of ghee (clarified butter)
4. 1 cup of diced carrots, 1 cup of diced capsicums, and 1 cup of sweet corn
5. 1 tbs each of chili flakes, oregano, black pepper powder, and salt
6. add cooked pasta and mix well
7. Mix well and keep it aside to prepare the sauce. Add 100 grams of butter to the new pan
8. Half a cup of maida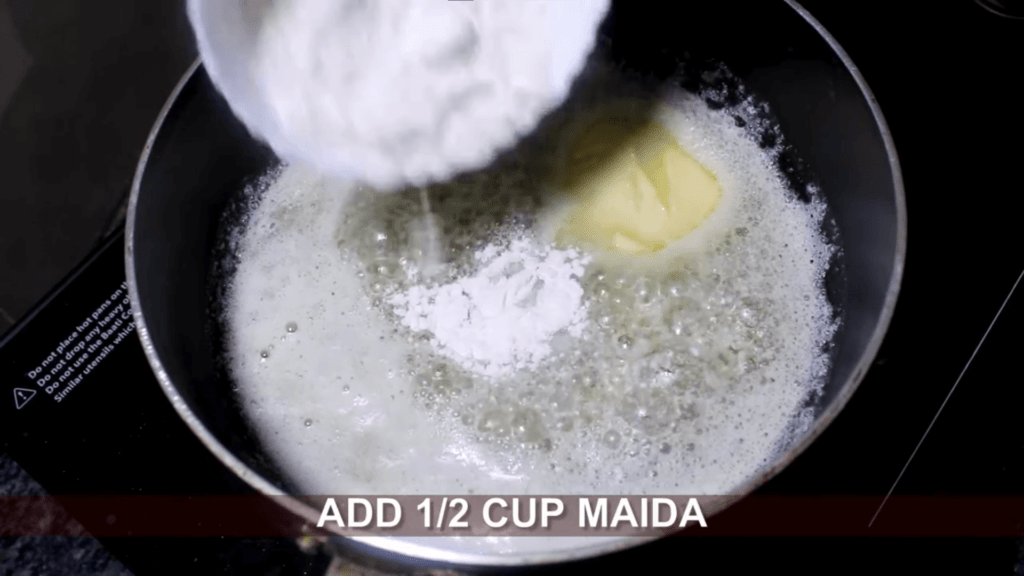 9. 2 cups of milk
10. Cook until it gets the consistency of cream
11. 1 cup of grated cheese
12. 1 tbs of oregano, chili flakes, and black pepper powder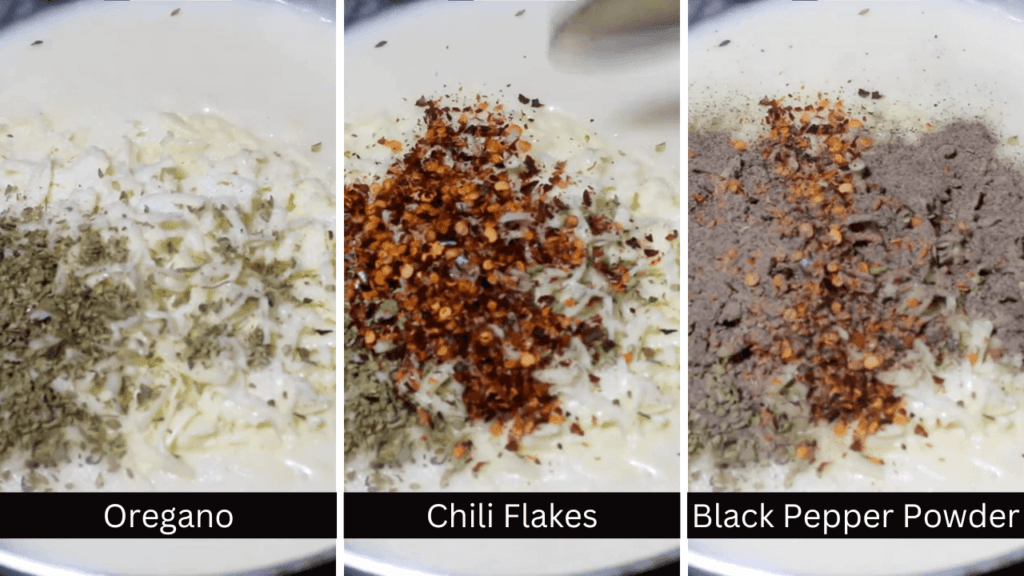 13. Add cooked and sauteed paste to the sauce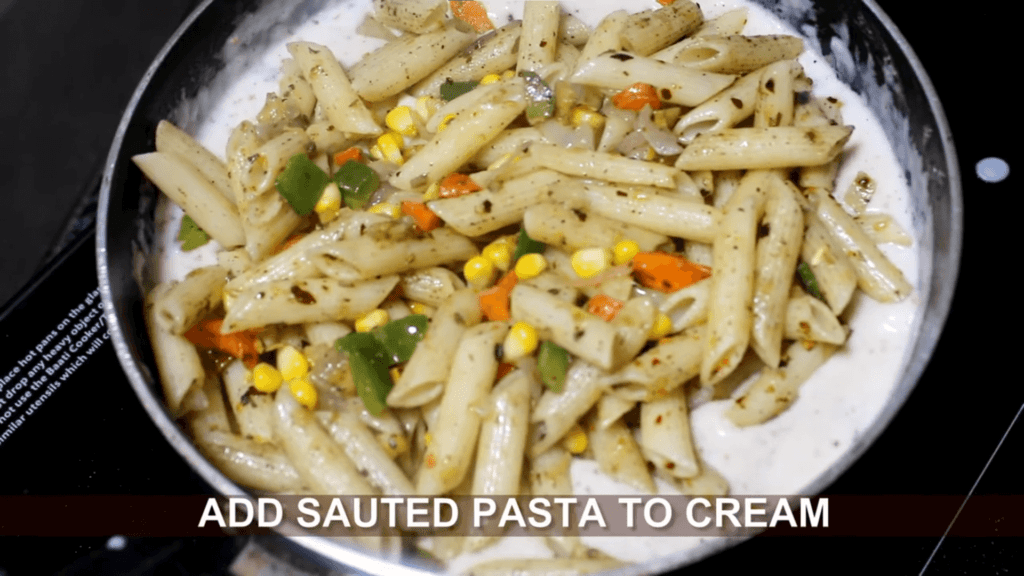 14. Mix well and cook on low flame for 3 mins
15. White Sauce Pasta is ready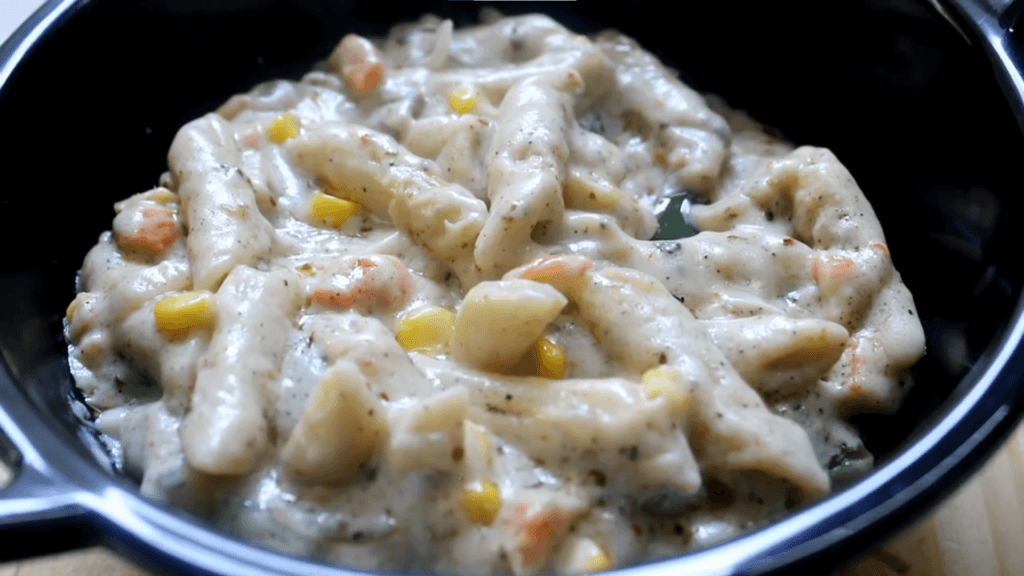 White Sauce Pasta
Delicious White Sauce Pasta
Video
Detailed step by step cooking process
Creamy, Cheesy, Delicious White Sauce Pasta