Apple Beetroot Carrot Dessert

Apple Beetroot Carrot Dessert is made with Apples, Beetroot, and Carrots It will help you flush out all the toxins from the vital organs.
This is a must-eat dessert once a week given the godly taste and health benefits it packs.
This recipe acts as a toxic flusher and having it once a week is always a good idea. 
Apple Benefits: Helps for lung strength Helps for your heart Helps with asthma Helps for Bone health Helps with Weight loss Helps for Your brain (easing symptoms of Alzheimer's disease and age-related memory loss) Helps Your immune system Helps with Your gut health You don't need to be concerned about the sugar in apples.
Carrot Benefits: They're rich in beta-carotene, a compound your body changes into vitamin A, which helps keep your eyes healthy. And beta-carotene helps protect your eyes from the sun and lowers your chances of cataracts and other eye problems. 
Beetroots and beetroot juice have been associated with numerous health benefits, including improved blood flow, lower blood pressure, and increased exercise performance. 
This dish comes with the additional health benefits of Sabudana which promote healthy blood flow and lowers the strain on your Heart. Helps fight birth defects- Sabudana is a rich source of Vitamin B6 and Folate, which helps in the proper development of the fetus.
Please subscribe to our YouTube Channel for more tempting recipes.

I hope you liked reading this article. You may like our other recipes on our blog.
Please Click Here to read more.
How to make Apple Beetroot Carrot Dessert with step-by-step photos:

1. Add 3 tablespoons of ghee
2. Add slit cashews and badam. Mix and cook until they turn lite brown in color and keep them aside to add later
3. Add 1 cup of grated beetroot to the same vessel which has ghee after frying the cashews and almonds
4. Add 1 cup of carrot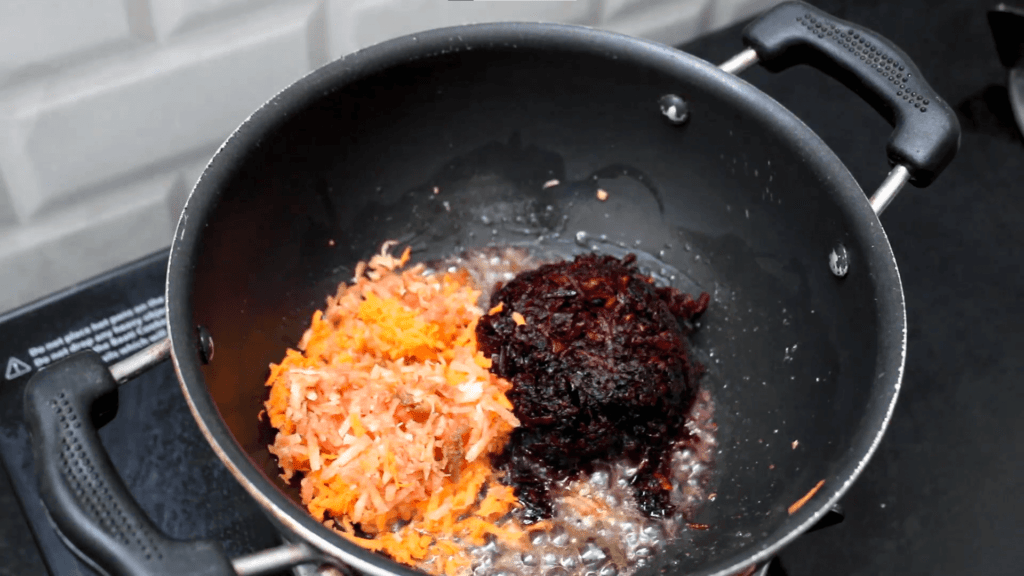 5. Add 1 cup of grated apple
6. Mix and cook on low flame
7. Add 1 cup of soaked sabudana
8. Add 1 cup of sugar
9. Mix well until sugar dissolves and mixes with apple, beetroot, carrot, and sabudana
10. Add  400 ml of thick milk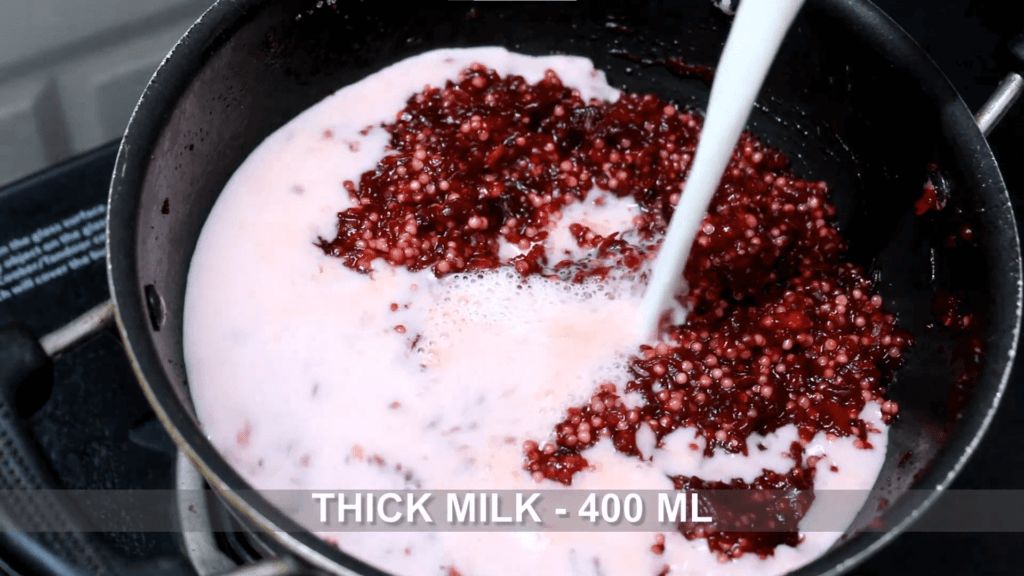 11. Mix well and cook on high flame for 5 mins
12. Add 3 pieces of crushed cardamoms
13. Cook on low flame until you get the thick consistency
14. Add fried cashews and almonds and mix well
15. Switch off the flame and the dessert is ready to serve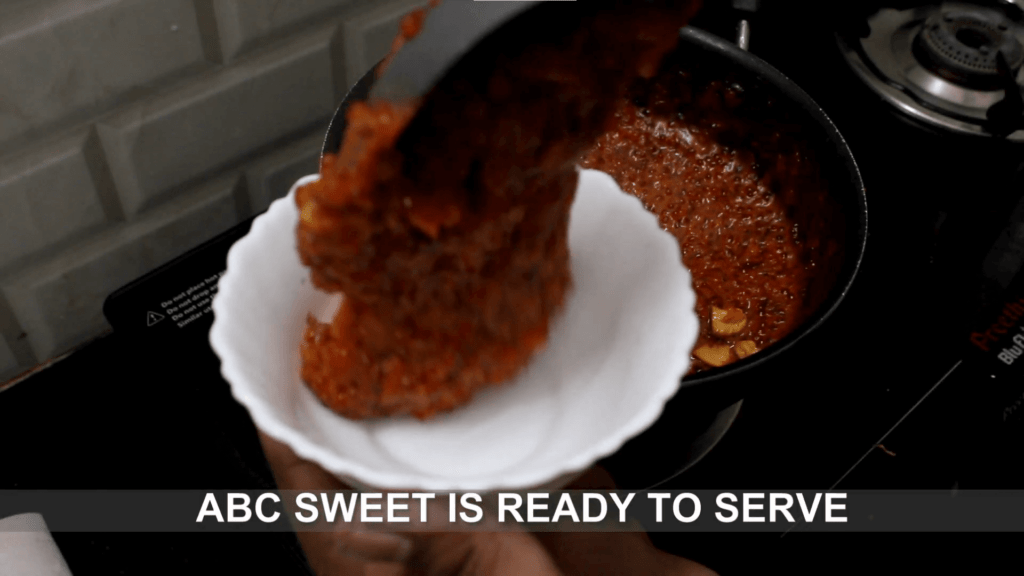 16. Garnish the served dessert with 2 grated almonds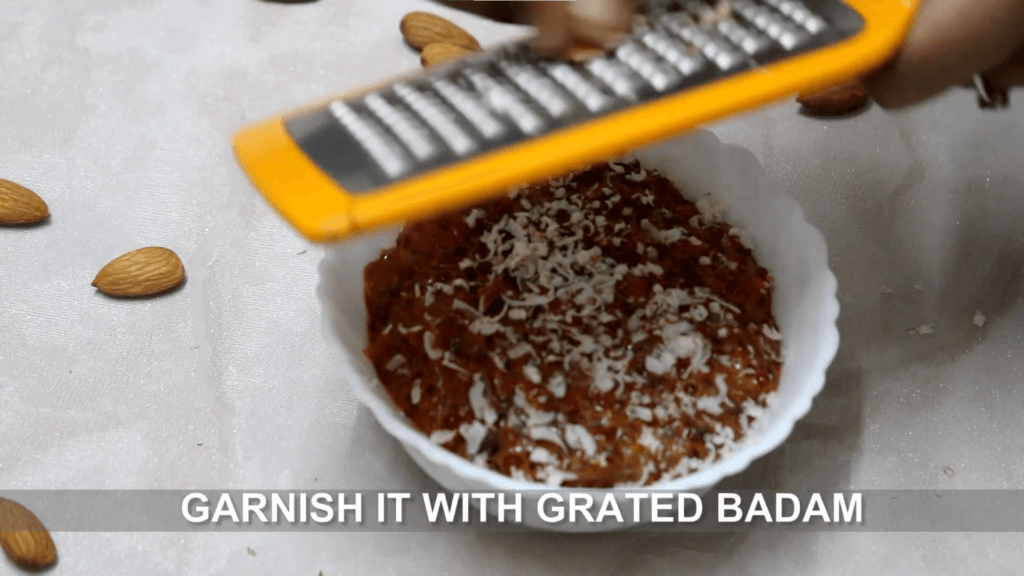 17. Enjoy the heavenly taste of Apple Beetroot Carrot dessert