Egg Biryani
Egg biryani is a delicious and flavourful rice dish that is made with boiled eggs, spices, and aromatic basmati rice. It is a popular dish in South Asia, especially in India, and it is often prepared every week.
Each mouthful of Egg biryani will be a load of bursting flavors from basmati rice, spices, and sautéed egg will add the magic of melting in the mouth and it ensures a feast to the eyes and to the tummy.
The making of egg biryani is very easy compared to vegetables, chicken, mutton, and other biryanis. All you need is a few boiled eggs sautéed in spices added with basmati rice and cooked on dum.
The beauty of boiled eggs is that they absorb the spices into it when sautéed and flavors from rice when it is properly covered and cooked on Dum.
Egg Biryani is made using one pot, instant pot, and dum. In this recipe, we will show you how to make Egg Dum Biryani. While there is no meat to get cooked in this biryani, all you need to know is how to properly Dum the boiled eggs with rice.
It takes less than 15 minutes to cook and just need a raita along to enjoy the taste. Grate a full Keera (cucumber) into 250 grams of curd, and add salt, jeera powder, and a dash of chaat masala for a tasty raita.
This recipe is for those who call themselves Eggetarians.
Egg biryani is a delicious and satisfying dish that is perfect for any occasion. It is easy to make and can be customized to your liking by adding your choice of vegetables or meats.
Give it a try and you will be surprised to see the results. Enjoy the aromatic and flavourful combination of rice and eggs cooked together in Dum.
I hope you liked reading this article. You may like our other recipes on our blog.
Please Click Here to read more.
Please subscribe to our YouTube Channel for more tempting recipes.

How to make Egg Biryani with step-by-step photos:
1. Wash and soak 1 and 1/2 glass of Basmati Rice for 30 mins

2. Add 1/2 cup oil to new vessel
3. Add 5 boiled eggs and roast them by adding some red chili powder and salt and keep them aside
4. Add raw spices (sahijeera, bay leaf, cinnamon sticks, star anise, cardamom, cloves, and few slit green chilies) and roast them on medium flame
5. Add 1 and 1/2 cup of sliced onions
6. Once onions turns into golden brown, add 2 table spoons of ginger and garlic paste
7. Add 1 table spoon of turmeric
8. Add 3 table spoons of red chili powder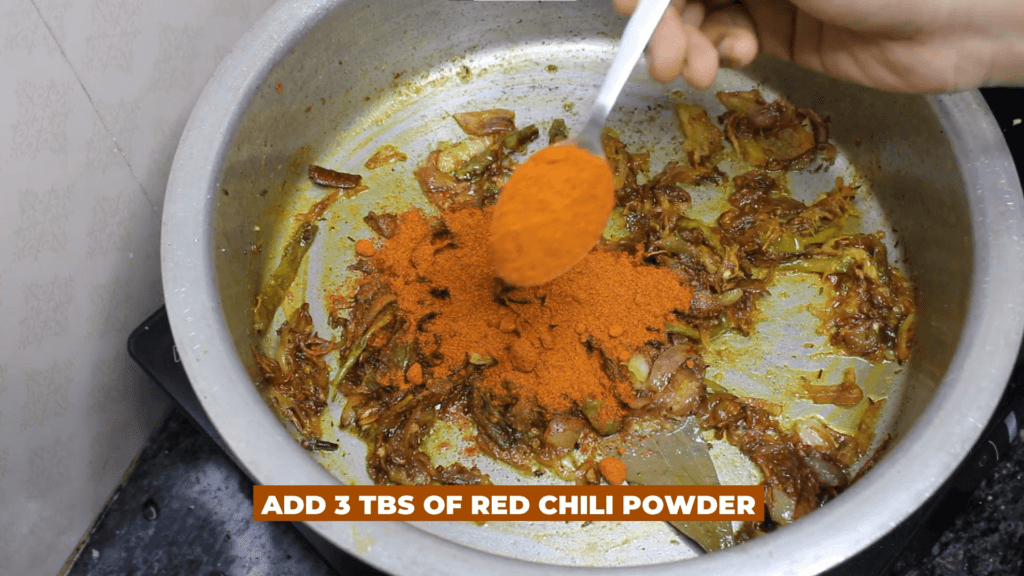 9. Add 1 table spoon of salt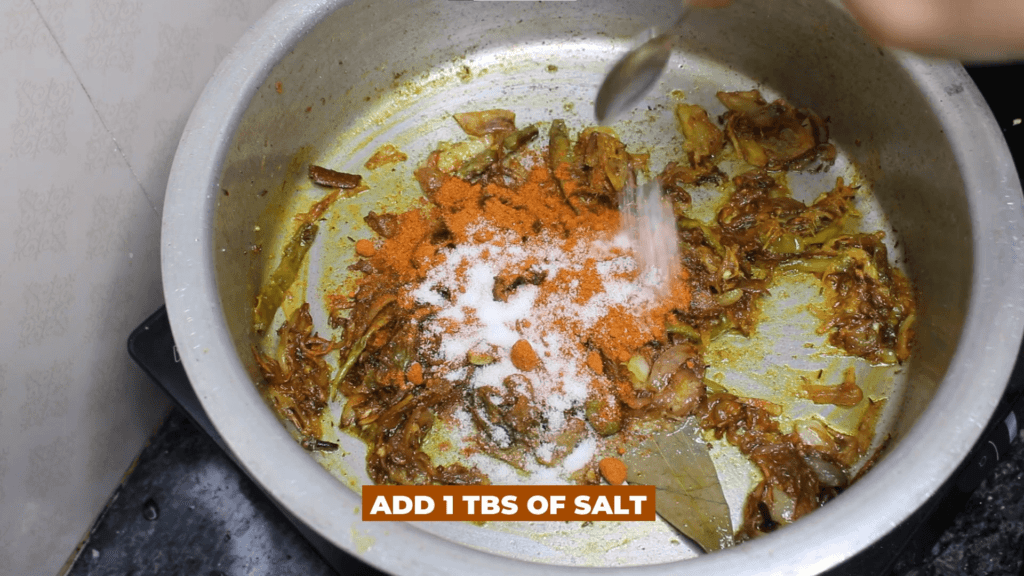 10. Add 2 table spoons of dry coconut powder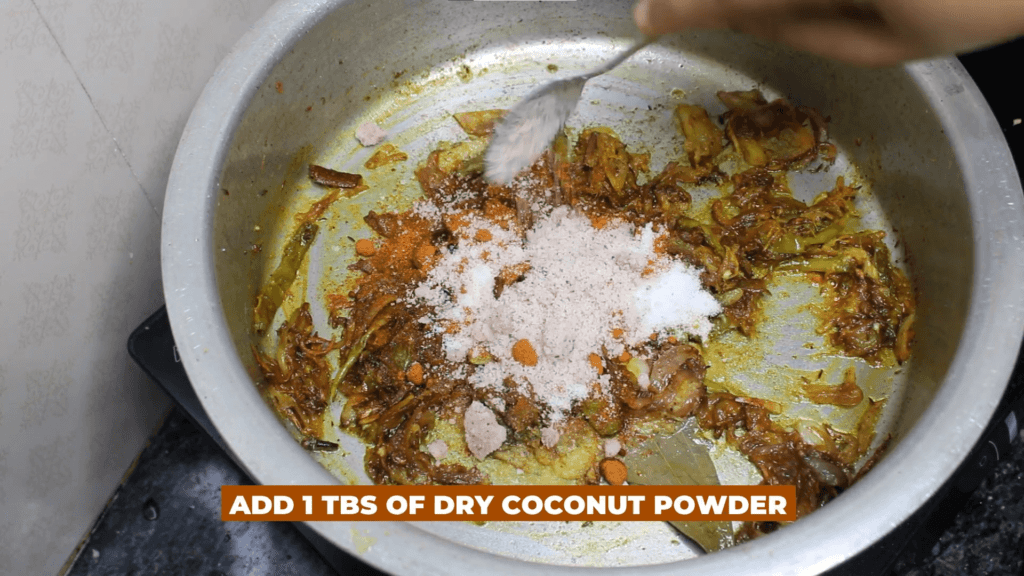 11. Add 2 table spoons of coriander powder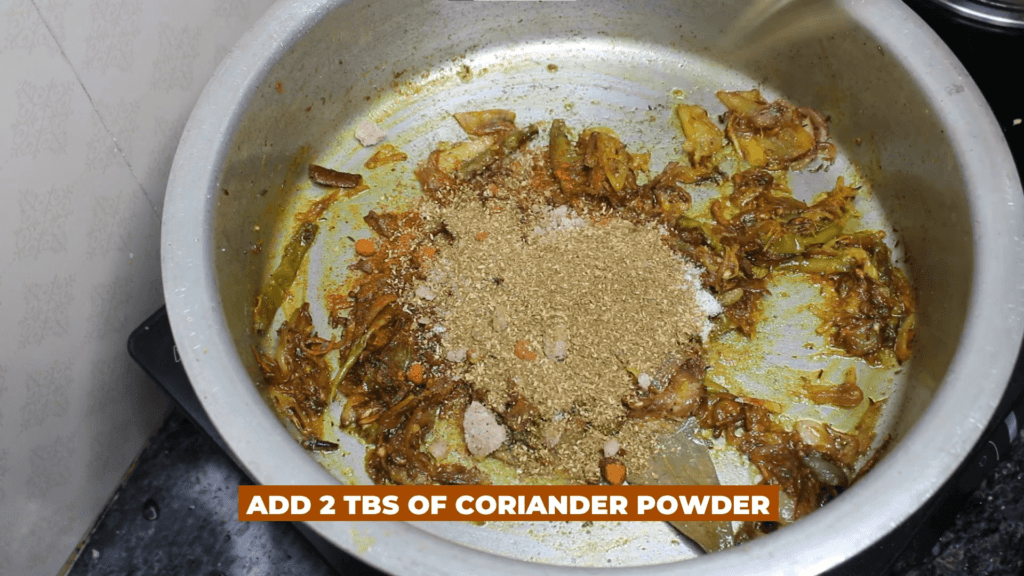 12. Add 1/2 tea spoon of garam masala
13. Add 1 cup of curd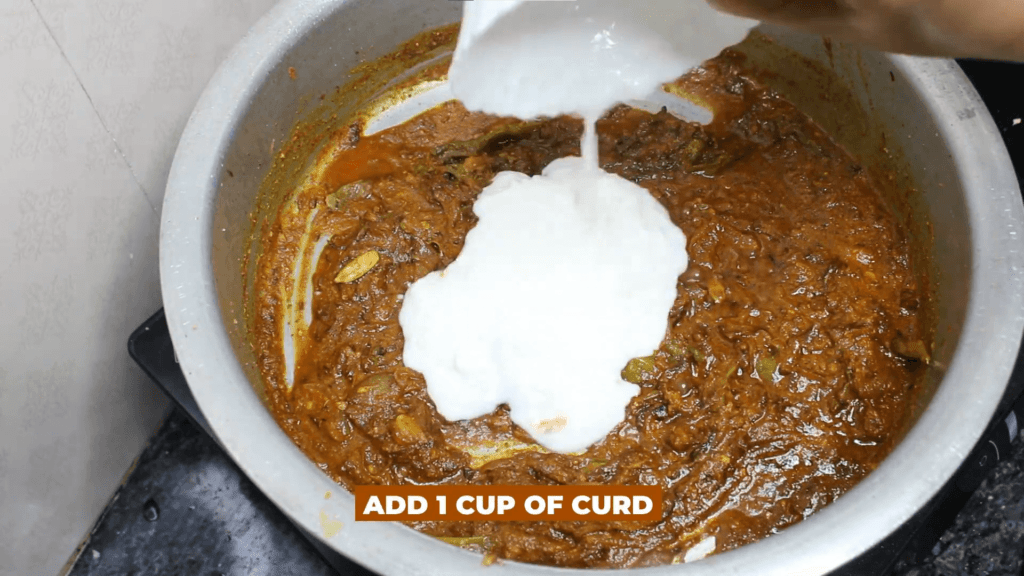 14. Add Juice of 1 lemon
15. Add mint and coriander leaves
16. Add some milk
17. Place the roasted eggs and keep the entire dish aside
18. Boil and cook soaked basmati rice (90%) by adding all the spices.and add on top of cooked masala and roasted eggs
19. Add fried onions, mint and coriander leaves
20. Cover sides of the vessel with cotton cloth, place the lid on top of it and cook on high flame for 5 minutes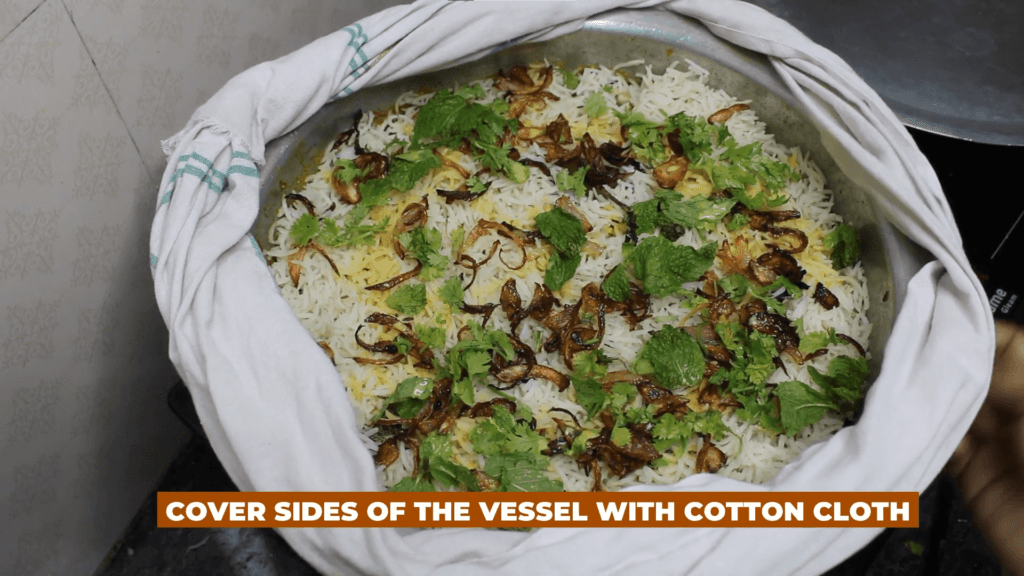 21. After 5 mins, delicious egg biryani is ready