Aloo Paratha
Aloo Paratha is a most famous Indian flatbread paratha that is stuffed with delicious, and spicy Potato curry and cooked on both sides on a flat pan roasted with loads of ghee(clarified butter) and served with plain yogurt and slit, deep-fried green chilies sprinkled with salt.
Tradition of eating Aloo Paratha for breakfast started in Punjab as it helps break the long fasting from the previous day and also keeps you full for good 4 – 5 hours.
Rich fiber from whole wheat helps the gut system, Potato balances the Vitamin levels, and desi ghee helps with the lubrication of the bone system. Hence, it is considered one of the healthiest breakfasts and is consumed almost twice a week.
Authentic Aloo Paratha made in Punjab or served in traditional Punjabi dhabas will keep your stomach full for almost 6 – 8 hours. Punjab Aloo paratha is very thick, heavily stuffed, and almost dipped and roasted in desi ghee.
Chandni Chowk (Old Delhi Street) is dedicated a lane to sell Parathas (Parathe Wali Gali) and you will find a wide variety of Parathas. Aloo Paratha is popular street food and one of the most consumed.
One should be lucky enough to taste the actual aloo paratha made by the Punjabi Family once in a lifetime.
I got lucky when I found the Authentic Punjabi Dhaba (Veere Di Dhaba) on Hyderabad – Pune express highway. It was an unplanned stop, and the kitchen's aroma made us order lunch.
Instead of going through the lengthy menu, we asked the owner to serve the dish which he likes the most. He gave a smile and asked us do you love eating Parathas? We instantly said yes.
10 minutes later, he served a Panner starter which was marinated and burnt on coal and then later he served flaky textured, very hot Aloo Parathas where the ghee oozed out of the paratha and tried to escape the plate and drops of ghee fell across the table.
Piping hot bite of the Paratha was a true blessing to the palate and I felt the warmness of the paratha inside my stomach. Which is sided by vinegar-dipped onions, slit green chilies, and a tangy mango pickle.
Of course, it was heavy on the stomach but we didn't stop there with a fear of missing out on other delicious recipes. He then served Aloo-do-pyaza curry with thin roti, followed by Jeera rice and dal fry.
It's a sin if you don't drink buttermilk after a good Punjabi meal. Yes, I was again blessed to taste the yummiest buttermilk from them.
The purpose of food is not only to fill the stomach but also to fill the mind. Honestly, Aloo Paratha from Veere Di Dhaba was mindful of me.
You can actually certify the food whether is good or bad quality just by smelling the hand after the meal. The smell of the Aloo Paratha and pure desi ghee didn't leave for hours after the meal.
Try to smell your hand whenever you eat outside your home and confirm whether what you ate is good quality or bad. Honestly, I get that smell only when I eat at home not after eating at fancy restaurants.
Since then, it has become my favorite and it is a mandatory twice-a-week breakfast in my home.
We have prepared the Best Aloo Paratha Dhaba Style with our culinary experience and presenting it to you in this article. In the form of video and step-by-step photos.
Please watch the video below for detailed step-by-step instructions.
Hope you liked reading this article. You may also like our other recipes on our blog.
Please Click Here to read more.
Subscribe to our YouTube Channel for more tempting recipes.
How to make Aloo Paratha with step-by-step photos:
1. Boil and crush 4 – 5 aloo's (Potatoes)
2. Add 1 tablespoon of salt
3. Add 1 tablespoon of coriander powder
4. Add 1 tablespoon of garam masala powder
5. Add 1 tablespoon of Jeera
6. Add 1 tablespoon of crushed coriander seeds
7. Add 2 tablespoons of crushed green chilies
8. Add some fresh coriander leaves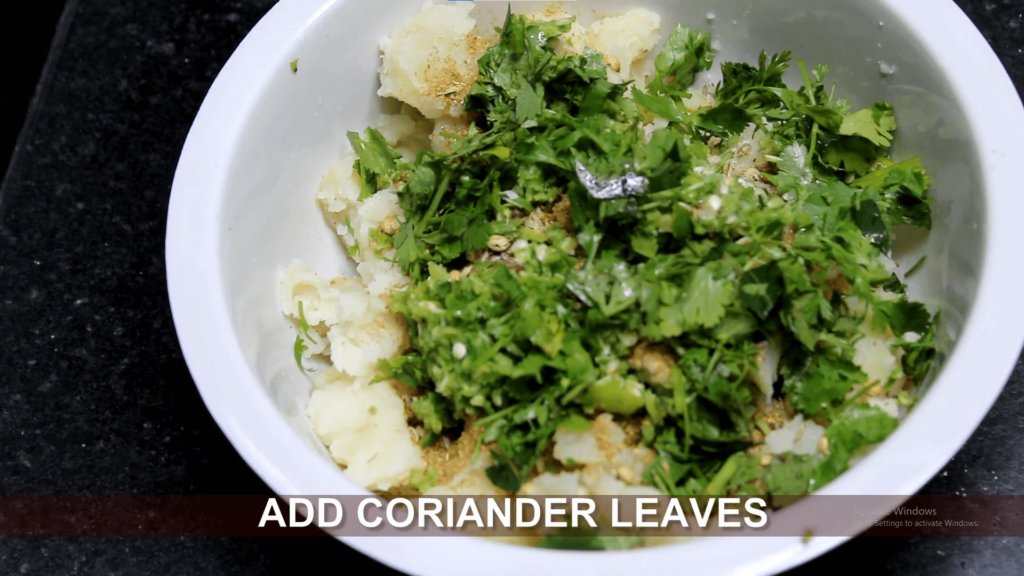 9. Mix Well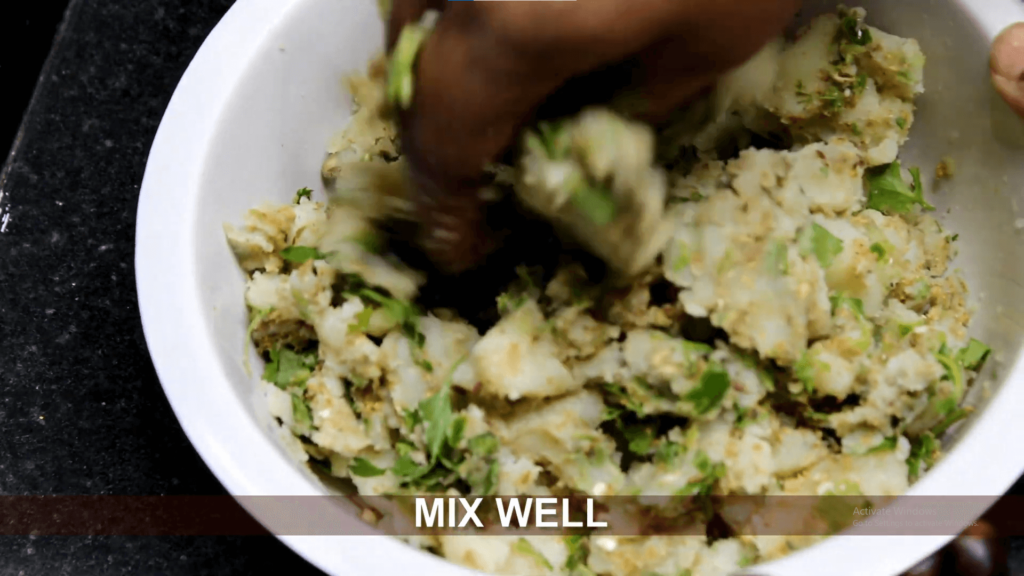 10. Keep it aside
11. Add 2 cups of whole wheat flour
12. Add water and knead it into a soft dough
13. Take some small portion of dough and stuff the aloo masala into it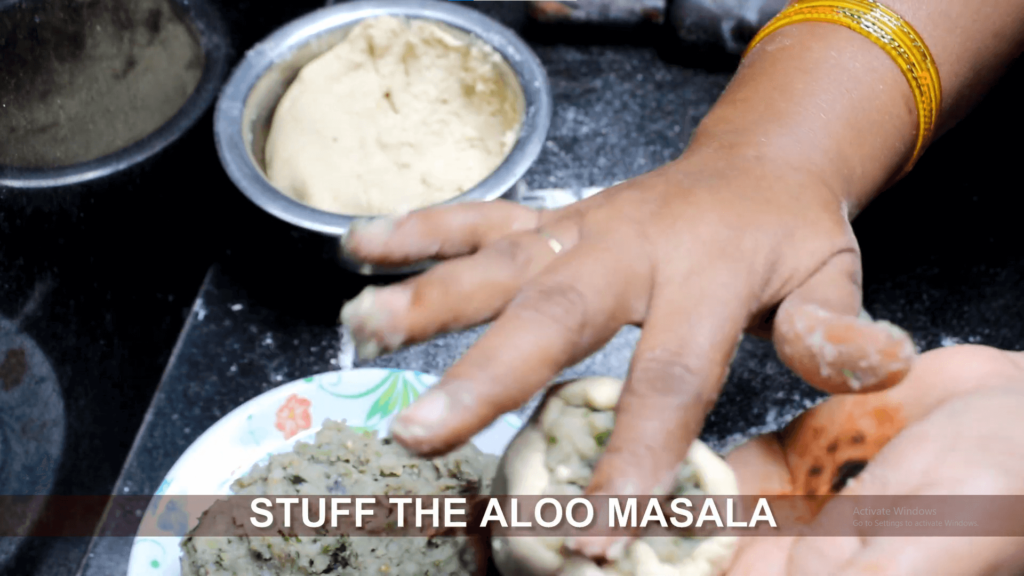 14. Spread the dough circularly with the help of wheat flour
15. Place it on a hot pan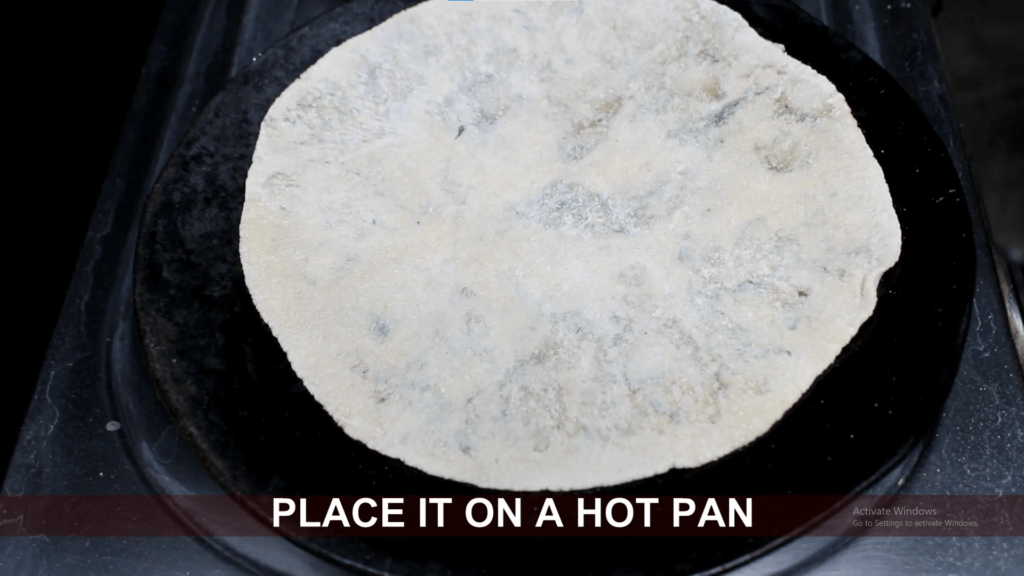 16. Add oil and spread it across
17. Flip and add oil to the other side and cook evenly on both sides
18. Once it is cooked on both sides, serve it on a plate and add 1 tablespoon of ghee, and spread it across
19. Delicious Aloo Paratha is ready and it goes well with plain curd
Enjoy the taste of authentic Aloo Paratha
Aloo Paratha
Aloo Paratha Recipe
Video
Step by Step making process
The Secret to the Perfect Aloo Paratha: A Step-by-Step Guide