Poha Ladoo
This recipe is called Poha Ladoo in Hindi, Aval Ladoo in Tamil, and Atukulu Laddo in Telugu.
Poha is a staple food in India and is used for cooking various dishes. Poha is known to cook snacks and breakfast.
This goes good as breakfast snack as it helps to gain the energy required every morning. Poha Chivda is a popular snack in Maharashtra, Telangana, and Andhra for a quick snack.
Poha Chivda is also a storable snack that people pack when they travel long journeys in trains and buses to visit places.

It also served as a quick snack in small functions like birthdays along with cake, as a prasad after a pooja, as a snack at kitty parties, and so on.
Poha Ladoo is specially cooked and offered to Lord Sri Krishna on his birthday (Janmashtami/Gokulashtami) along with other dishes of his favorite like Payasam, Butter, and many others.
This is not only easy to cook but also packs good nutritional value. Protein from Poha, Lubrication to bones from Ghee, Detox from Jaggery, and many other benefits of dry fruits.
It is a storable snack you can make once a month and pack in a Lunch box along with other healthy ladoos daily.
This Ladoos can be prepared with thin, thick, red poha; the taste may not vary. But we suggest using thick poha.
Poha Ladoo is super easy to prepare but tastes exceptionally good. Poha Ladoo will have the rich and rustic flavors of Jaggery and desi ghee.
You can cook this recipe in less than 10 minutes with few ingredients. All we need is one cup of poha, one cup of jaggery, 4 tbsp of desi ghee, and your favorite dry fruits.
In this video, we will show you the steps to prepare the perfect Poha Ladoo
Please subscribe to our YouTube Channel for more authentic recipes. 

I hope you liked reading this article. You may like our other recipes on our blog.
Please Click Here to read more.
How to make Poha Ladoo with step-by-step photos

1. Add 1 tablespoon of ghee to a pan
2. Add 1 cup of poha and roast well
3. Roast until poha turns into lite brown in color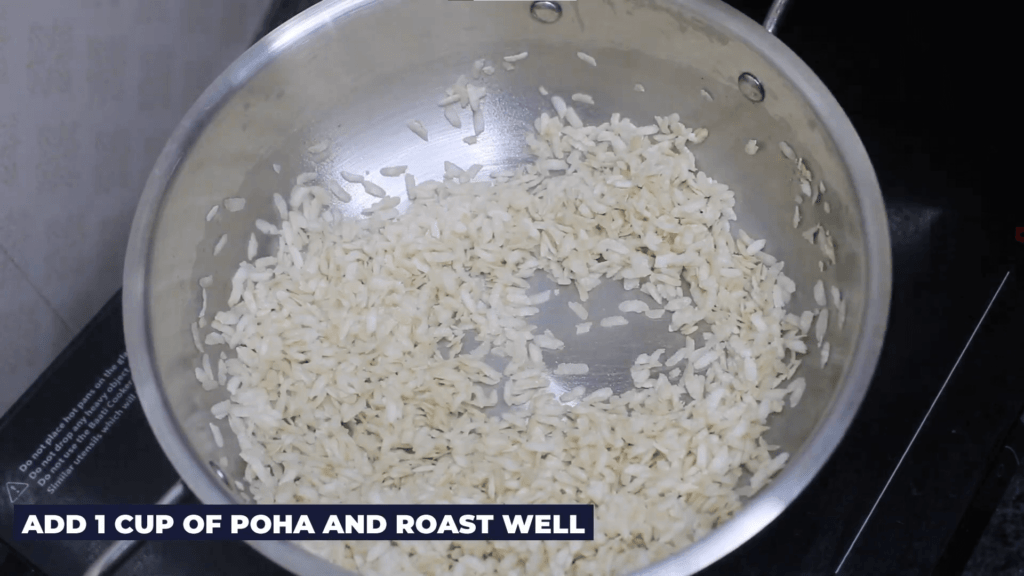 4. Add roasted poha to the grinder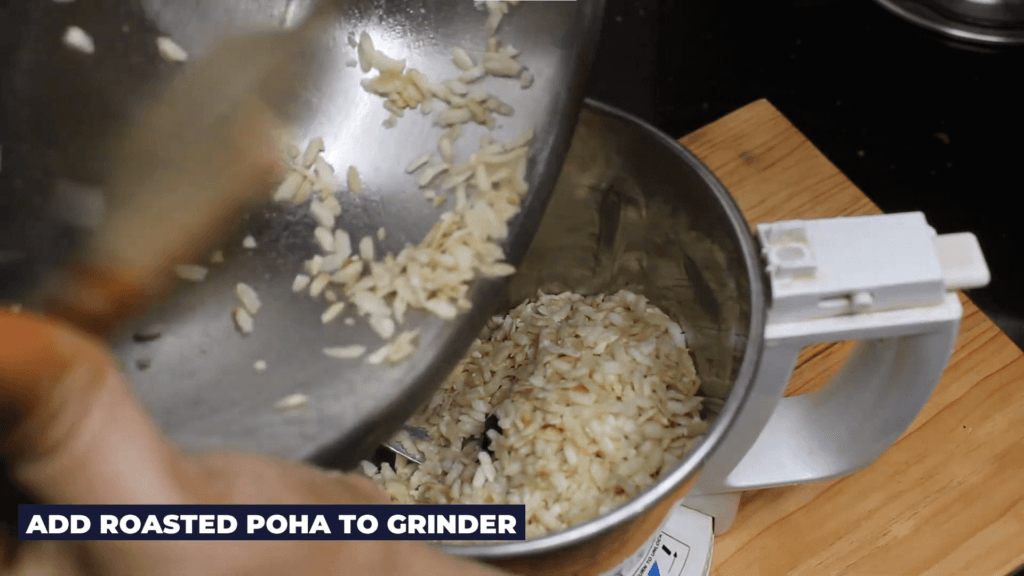 5. Add 1 cup of jaggery to the poha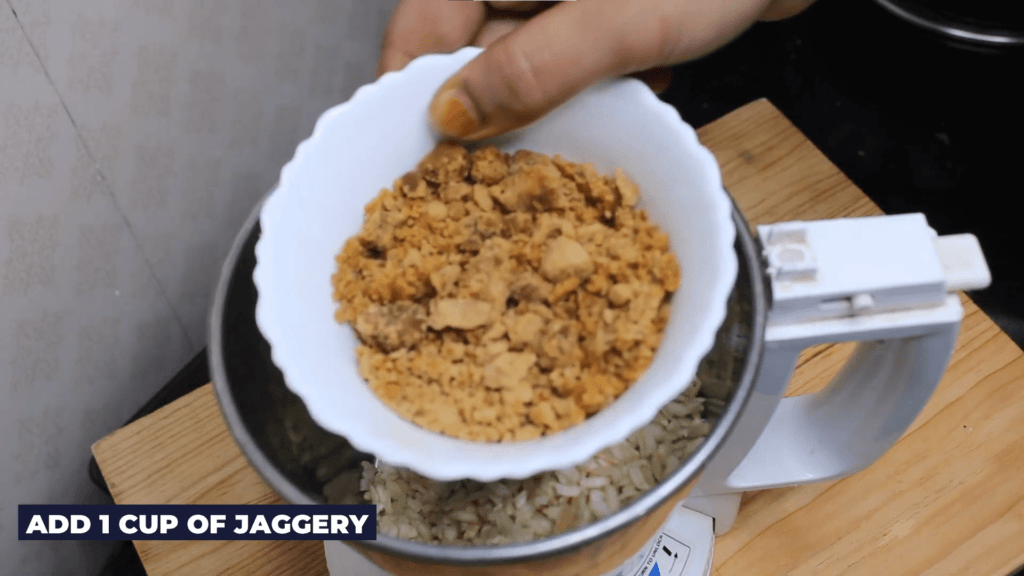 6. Add 1/2 teaspoon of cardamom powder
7. Grind it to a fine powder
8. Transfer it to a bowl and keep it aside
9. Add 2 tablespoons of ghee to the tadka pan
10. Add Kaju and Kismis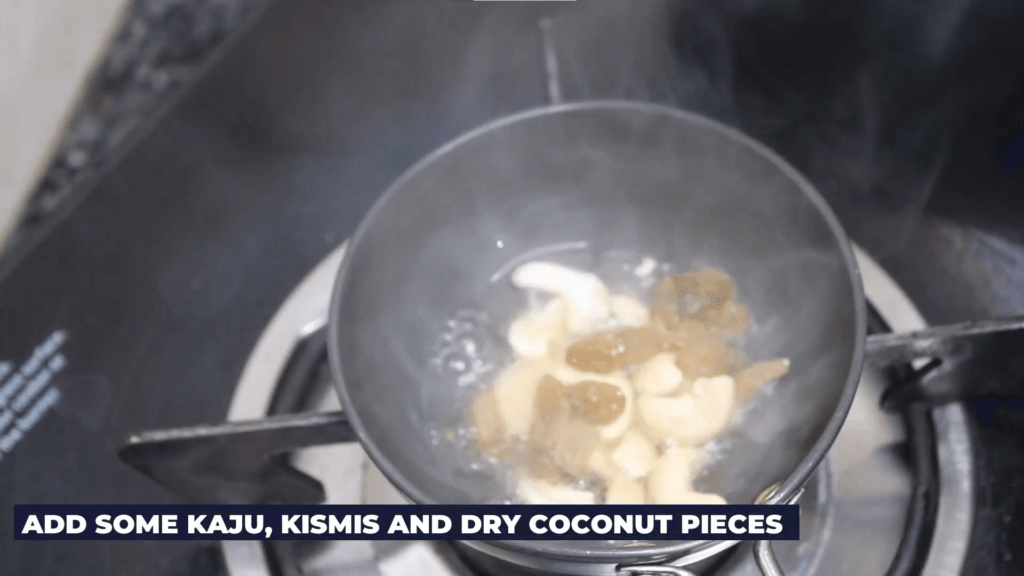 11. Add 1/2 cup of dry coconut pieces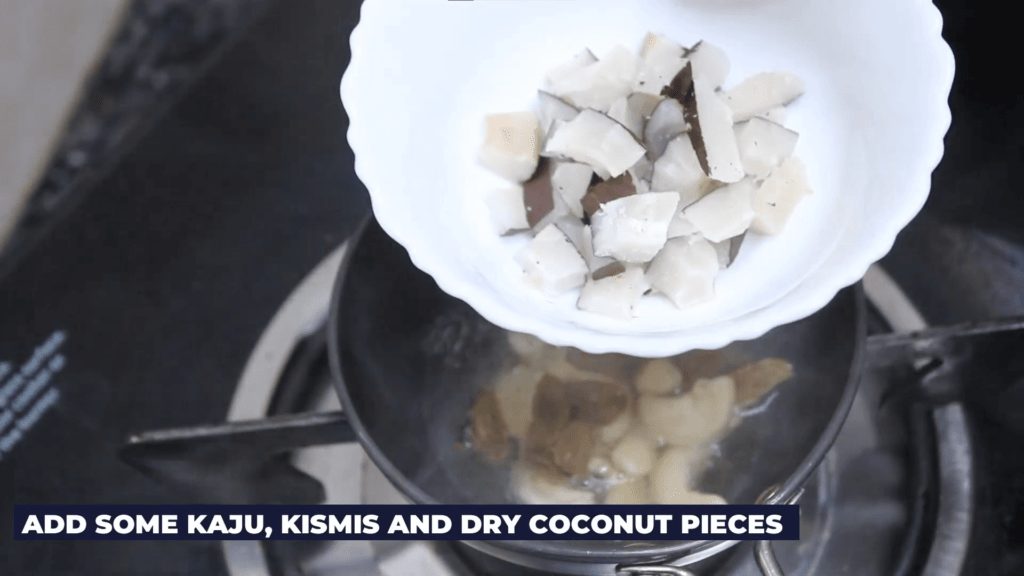 12. Mix and cook until golden brown
13. Add fried dry fruits to the poha and jaggery mixture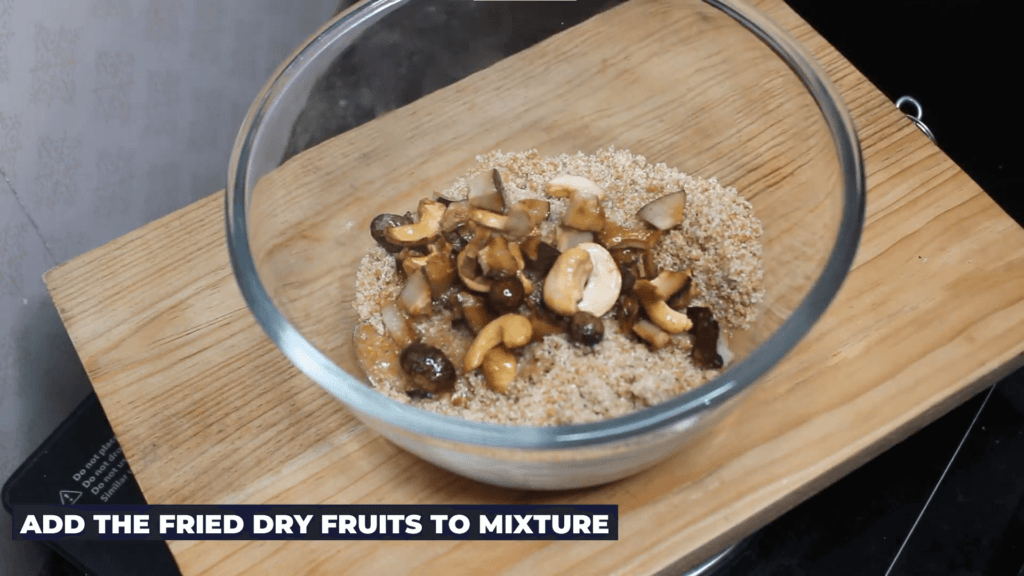 14. Mix well
15. Make shapes of ladoo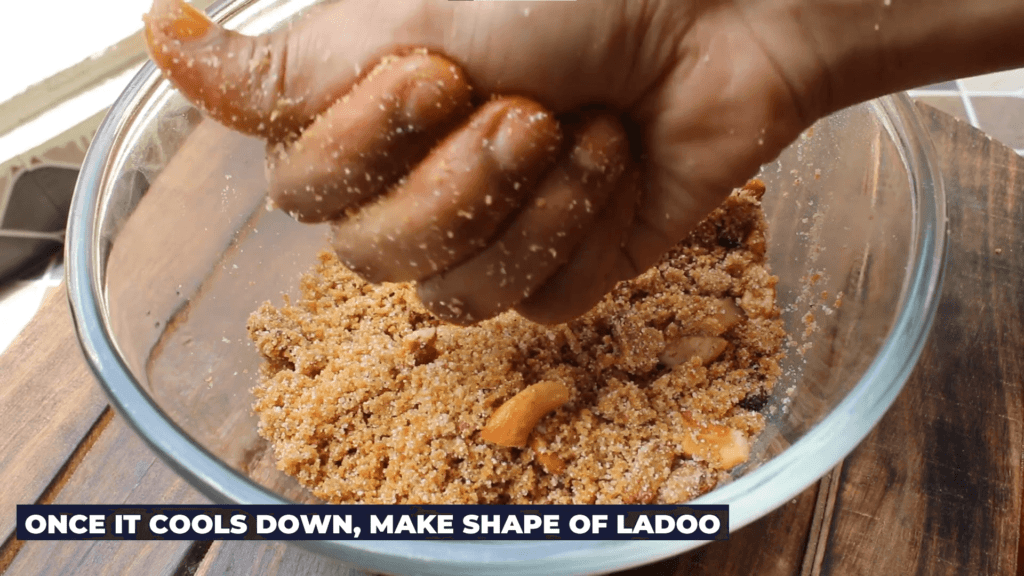 16.  Poha Ladoo is ready to eat